You are here:
Sandringham Carpets Ltd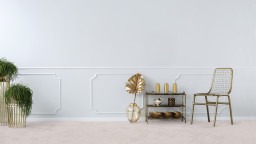 Profile
Having specialised in supplying premium carpet to the interior design industry since 2002, we like to think we know a thing or two about carpets and interior designers. You are very discerning, which means we need to consistently deliver high standards, excellent products and superb customer service. 
Our range used to be dominated by wool and wool rich carpets, but, whilst we still offer those, we have noticed a trend towards faux silk and have introduced a number of new ranges to reflect this, including our new eco-friendly Maribella.
We also know that many designers like to specify hard flooring on the ground floor, but soften the appearance with high quality rugs. We have an excellent range of rugs, and are also able to deliver a completely bespoke service - where the only limit is your imagination!
For us, it doesn't end with selling you a carpet. Our very experienced, awarding winning fitting team are incredibly capable of installing carpet in high prestige environments, even in the most challenging conditions. We are constantly complimented on the excellent quality of their work and their professionalism.
Looking after the carpet once it is laid is vital to ensure it keeps its great looks, so we are very vigilant about sharing care and maintenance guides too.
Our success and our reputation has been built on creating strong relationships and delivering excellent results. But, don't take our word for it, why not look at what some of our customers have to say:
They complement their products with fantastic customer service. They really go above and beyond your expectations – I know it is going to be good if Sandringham are involved.
I feel they really care about my business and my clients, and I always go to their product files first when sourcing carpet.
You can find out more about us and our carpet ranges, by visiting our website: Sandringham Carpets.
And, if you'd like some advice, samples or pricing, please don't hesitate to contact us on 020 8992 9788.