You are here:
Registered Interior Designer®
Harriet Anstruther
Harriet Anstruther Studio Ltd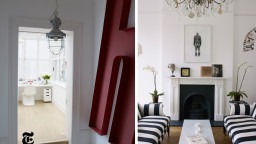 Profile
Harriet's multi-disciplinary Architectural Interior Design Studio is flexible and eclectic. The studio is just as comfortable and capable of designing a country home as a contemporary commercial space, a book as an exhibition. Traditional and modern styles regularly co-exist harmoniously within the studio' s work. Harriet is a member of the British Institute of Interior Design (BIID), whose Best Practice contracts and systems run hand in hand with the RIBA. She is a member of the Development Advisory Board at the Victoria & Albert Museum, a Committee Member and Ambassador for the Royal Academy and consults for among others, the Design Museum and Yohji Yamamoto. She is actively involved in the Brompton Design District, which runs in conjunction with the annual London Design Festival. Harriet is a visiting lecturer on the Interior Design MA at the Royal College of Art, and has been commissioned to write a book about her design process for publication in October 2013. In 2012, Harriet was a Finalist in the SBID International Interior Design Awards.