You are here:
Registered Interior Designer®
Fiona Watkins
Fiona Watkins Design Limited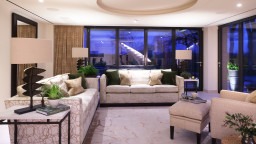 Profile
Fiona Watkins Design offers a friendly professional approach and a wide range of services for both private clients and developers including; space planning, project co-ordination, procurement and installation. Fiona brings extensive knowledge and a creative style to help you achieve your ideal living environment with schemes that are appropriate, functional and aesthetic. Emphasis is placed on individual requirements, lifestyle and budget to create homes that reflect and enhance the lives of those who live and work in them. Our commissions cover a variety of styles, from country houses to city apartments, barn conversions to contemporary new builds. Each project is different and unique and we believe that the ability to listen and interpret our client' s needs is the key to great results. Fiona works with a variety of skilled craftsmen and women, including cabinet makers, glass manufacturers and stone masons and has established successful partnerships with kitchen and bathroom companies in order to offer a complete project package. At Fiona Watkins Design we are as enthusiastic about your project as you are and our dedication, and attention to detail will ensure every success.