You are here:
Registered Interior Designer®
Nicola Burt
Nicola Burt Interior Design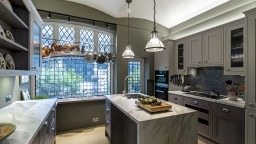 Profile
A friendly, approachable and professional interior design studio, we create super-stylish yet comfortable interiors. Beauty, function, and style are at the heart of what we do, and we have extensive design experience to help you transform your ideas into reality.      
We are a small but passionate team working mainly in residential and small commercial projects.                                                                                                                                  
Working together to create bespoke interiors tailored to you, we will help you to create a space that is functional yet beautiful, and uniquely yours.
We love collaborating with clients to help them create beautiful spaces in which to live, work and play.                                                                                                                                                                                      
Our belief is that good design is for everyone, and where we live and work should be happy and positive places.
We want clients to get the best possible results for the time and money they invest in their project, and to enjoy the experience of transforming where they live or work.