You are here:
CPD Provider Directory
Architextural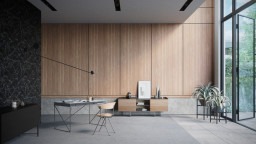 Contact
Lindsay Appleton

Tel:

01833 690305 / 07970 231804

Address:

Grove Works

Barnard Castle

DL12 8JQ
CPD course title:
Redesigning Surfaces with Film
CPD Fees: FREE

CPD Duration: 1 hour with questions

CPD Venue: Architextural training and inspiration centre, at designers' premises by appointment or virtually via video conference

Regions: UK
CPD overview
Vinyl surface finishes provide a realistic and cost-effective alternative to traditional surface materials such as paint, wallpaper, veneers, and laminates, without the usual disruption to business.
Applications can be done on site, with no noise, mess, or waste. Recreate concrete, marble, stone, metallic, wood grain or solid colour effects with over 1000 realistic patterns and finishes available.
Providing valuable insight for designers, architects, and specifiers through a wide range of case studies, this workshop explores the advantages of using self-adhesive film as a sustainable refurb solution. This is a great opportunity to discover the benefits of the product, its application potential and why many businesses are now choosing to wrap existing surfaces instead of sending to landfill.
Learning objectives:
Understand how and when to specify a surface finish film
Discover how the product can be applied in situ to existing surfaces
See the wide pattern range available
Connect with a wide team of trained approved installers
We're delighted to announce that our CPD is now available. Book now and we can offer you a breakfast, lunchtime, or evening slot to suit you.
You are invited to attend a session either within our purpose-built training and inspiration centre in Barnard Castle, or if you have a team of people, we're also happy to travel to your premises to host the CPD at a time to suit you.
We can also provide this CPD as a webinar or video conference.
Attendees who choose to visit William Smith Group will have the opportunity to experience our state-of-the-art inspiration centre and view the massive choice of hundreds of architectural self-adhesive finishes to inspire your next refurbishment project.
To book this CPD please contact Lindsay Appleton 01833 690305 / 07970 231804 or Lindsay@williamsmith.co.uk
---