You are here:
Choosing an Interior Design Course
Thorough research of the content of any interior design course is highly recommended.
When choosing an interior design course it is imperative you know the difference between an interior designer and interior architect. 
The BIID recommend a professional level interior design course should encompass the following:
Fundamentals of Design (philosophy, sociology, aesthetics and a theory of design). Visual research (colour, light, form, texture). Basic knowledge of materials.
Visual Communication (objective and interpretative drawing, freehand perspective drawing, use of colour media, photography and model making).
People in their Environment (human ergonometric and anthropometric studies and people in space and design evaluation). History of Art and Architecture, Interiors and Furniture.
Creative work by Project Method.
Interpretation of the project schemes and technical studies related to the built environment (working drawings, building technology, and understanding of structure and services. Costing and estimating, detailing and specifying material, furniture and fittings).
Professional Practice (verbal communication techniques, office organisation and practice, legislation affecting the designer, visiting projects underway or completed).
There are a huge range of interior design courses on offer, varying from short courses lasting a few hours to degrees and doctorates lasting years. These can be delivered both online and face to face. Courses fall into two main categories, those nationally accredited by government regulated awarding bodies and those offered by private training providers.
The BIID is not an awarding body and does not accredit any interior design courses. We recommend you choose a course that results in a government recognised qualification for two reasons.
Quality is externally regulated by awarding bodies both at course development and as an ongoing process. This process ensures that national standards are met.
Courses are set at levels from 1-9. For example A levels and some Diplomas are at Level 3 whereas a BA Interior Design is at level 6. This enables comparison of similar content and intensity of courses for prospective students.
You can find out whether your course is a nationally recognised qualification and what level it is by looking at the Register of Regulated Qualifications.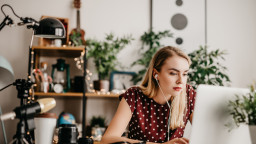 How to Work with Journalists
Working with journalists can help your raise your profile and help your business to thrive but adopting the correct approach can sometimes be tricky.
Which Course is Right for me?
The Institute recommends that anyone interested in becoming an interior designer should undertake education or training in interior design. The preferred route is a three year degree in Interior Design, Interior Architecture or Spatial Design. However, we recognise that this route may not be viable for all candidates and a shorter course might be preferable. In addition to universities, many independent course providers offer interior design courses. If you choose a course offered by one of these providers, we strongly recommend that you choose a course and/or course provider that has been independently validated or accredited.
Questions to Ask
We recommend that you thoroughly research any interior design course you are considering and ask some or all of the following questions: 
•    What is the course content?

•    What study support will you receive?

•    Who are the course tutors/lecturers and what are their qualifications?

•    If the course is not offered by a university is it validated by a university?

•    Where have previous graduates gone on to work?

•    What support is offered in terms of organising work placements, internships or employment assistance?
When choosing an interior design course it is imperative you know the difference between an interior designer and interior architect.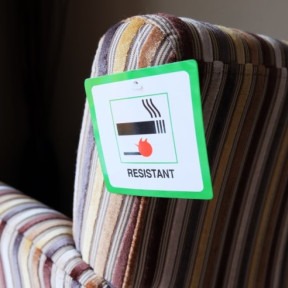 With ongoing work to change the regulations around furniture fire safety, keep up to date with the BIID