You are here:
CPD Provider Directory
Franz Schneider Brakel GmbH + Co KG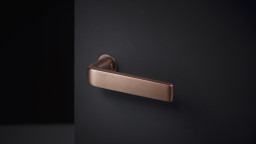 Contact
Nazia Uddin

Tel:

079 4362 6330

Web:

https://www.fsb.de/

Address:

Nieheimer Strasse 38,

Brakel,

Germany

33034,
CPD course title:
Specifying High Performance Door Furniture and Finishes
CPD Fees: £0.00

CPD Duration: 1 hour with questions

Regions: London, Manchester and Birmingham
CPD overview
Interior designers are invited to book this CPD with FSB to uncover the 'how to' when specifying high performance door furniture and finishes.
This CPD will cover the following topics:
• Understand what materials are available for door furniture: aluminium, stainless steel, brass and bronze.
• Analyse and compare the difference between each of these materials.
• Advantages and disadvantages of each finish.
• Case studies to see different materials and finishes in the different environments.
• What the problem solving approaches are used within the case studies to determine their selection.
• Ensure architects are specifying the appropriate materials and finishes for their project environments.
Learning objectives:
• We will go through the different material options for ironmongery; aluminium, stainless steel, brass and bronze.
• Discuss the design approach for selecting different finishes for different projects.
• Look at case studies that have used a particular finish and material.
• Identify problem solving opportunities in ironmongery, i.e. advantages and disadvantages.
• Gain a better understanding of how to specify different finishes for different environments.
To find out more and to book a session, please email or call Nazia Uddin on nazia.uddin@fsb.de or 079 4362 6330
---