You are here:
Registered Interior Designer®
Amalia Boier
Amalia Boier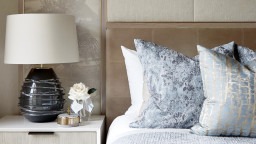 Profile
With an intuitive understanding of luxury design at the highest levels, we execute exquisite interiors from concept through to completion. 
RESIDENTIAL We craft timeless and alluring homes for discerning clients around the world, homes that are entirely tailored to personal vision, lifestyle requirements and cultural context.
DEVELOPMENTS We collaborate closely with property developers to deliver exquisite and thoughtfully designed show homes that maximise value and achieve full potential for prospective buyers.
HOSPITALITY We curate distinctive and luxuriously made interior identities that stand out from the competition while upholding brand integrity and delivering engaging guest experiences.