You are here:
Registered Interior Designer®
Carlotta Lazzerini
Lazzerini Interiors ( Lazzerini LTD)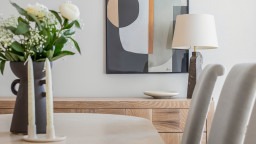 Profile
Lazzerini Interiors was founded in Italy and after many years of successfully completed projects, at the start of 2020, we opened our doors to new clients in the UK to provide stylish and stress-free interior design solutions.
Lazzerini design studio provides architectural and interior design services to property developers, private residential clients, landlords, and letting agents. We offer bespoke packages that suit every project's needs, whether it's guidance on furniture and products or full turnkey service. Lazzerini design studio caters for all types of interior projects across the UK and Italy.
​
From the initial design concept, and planning permissions through to choosing furnishings, fabrics, accessories, artwork, window treatments, and lighting, our bespoke interior design service will give you a beautifully coordinated home that is comfortable, practical, and completely your own. Working with our client's visions and aspirations, we design spaces that make every project unique.