You are here:
Registered Interior Designer®
Fiona Applegarth
Sable Interiors Ltd.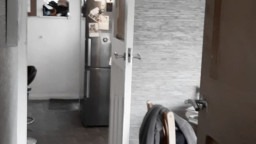 Profile
Sable Interiors is an established design consultancy company specialising in exceptional innovative design concepts for distinctive private residences. Our energetic and dedicated team of creative designers have a high level of professionalism and passion for their trade, together with many years' experience in innovative, individual and inventive design for both new build and refurbishment projects. We have an impressive collective knowledge of market requirements and current trends, ensuring impeccable product selection from concept through procurement to installation. Precise interior and exterior architectural features and decorative detail finishes are specified from vast experience, including contemporary integrated technology, such as home automation, domotics and lighting. Completely conversant with FF&E packages, we provide a full, comprehensive decorative specification, including space planning an storage solutions. Supply, delivery and installation is scheduled with seamless project coordination and close collaborations with architects and developers. By remaining highly aware of all aspects of the industry we have acquired a large portfolio of unique and very successfully completed projects.