You are here:
Registered Interior Designer®
Heidi Graham
H.Skogen Design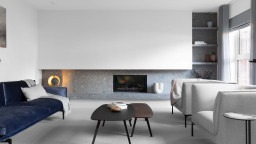 Profile
H.Skogen Design is an interior design studio based in The Lake District, UK. Founded in 2017 by Heidi Skogen Graham, a Norwegian interior designer with over 17 years of experience working with leading companies in London and Oslo. We create considered and elegant design solutions that respond to the unique needs and requirements of the building and it's occupants.
With a background from projects in the hospitality and commercial design sectors, our main focus is on helping people create spaces that positively transform how they live, socialise, relax and work - this is the driving force behind what we do. Out process is based on open communication and efficient coordination. Applying skills, understanding, and collaborating with the Client, we bring in local craftsmen and suppliers to realise their vision and have a passion for bringing concepts to life.
As specialists in unlocking complex space plans and remodelling schemes that need rethinking, we ensure that every design solution is explored. Giving buildings and spaces a new lease of life by transforming and renovating the interior and exterior, we adapt them to work for the client. Influenced by Scandinavian design, Nordic living and nature, H Skogen Design create beautiful, practical interiors that are carefully considered by applying ingenuity, knowledge, and meticulous attention to detail.