You are here:
John Cullen Lighting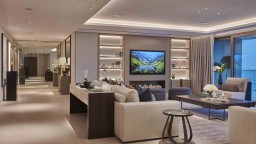 Profile
For over 40 years, John Cullen Lighting has been enhancing spaces with the power of light in over 50 countries. We design schemes that bring interiors and spaces to life with light and design discreet luxury architectural luminaires which create stunning effects.
Each project is unique and our dedicated teams will ensure you get the best service from the initial meeting through to commissioning and after sales care. We create discreet luxury architectural luminaires designed in-house and manufactured in the UK. With miniaturisation at the heart of our DNA, all luminaires are elegant, engineered fittings that endure, designed with the environment in mind. Each delivers understated sophistication that transforms architecture, interiors and landscapes with the most exceptional effects.
With offices in London, Dubai, Paris and Mumbai, we are here to support you on your project wherever it is located. Visit one of our showrooms to see the latest fittings and stunning visual effects which can be achieved with architectural lighting. Alternatively contact us on 020 7371 9000 to see how we can help.