You are here:
Registered Interior Designer®
Lesley Taylor
Taylor's Home and Interiors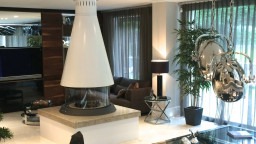 Profile
Lesley is a designer with over 25 years experience. She has worked on a wide range of domestic and commercial projects across the UK and Europe and takes pleasure in working closely with a client to create an interior that brings out the full potential of a property and full fills the clients wishes for thier home or work place. Lesley and her team welcome the challenge of a project with a tight budget, often finding this brings out some of the most creative solutions. Previous commissions include domestic projects; hotels; restaurants and exclusive rental properties. Lesley is also author of 8 of interior design based books and contributes to a number of national magazines and newspapers.