You are here:
Registered Interior Designer®
Lori Pinkerton-Rolet
Park Grove Design Ltd.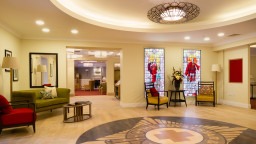 Profile
Lori Pinkerton-Rolet and her team at Park Grove Design base their work on a simple philosophy: good design should be timeless and unique.
Our clients are partners with us in the design process and are assured of continued support during and after project completion. An interior design professional since 1992, Lori's work has taken her from North America to Europe, and most recently Africa. Park Grove Design achieves high levels of client satisfaction through the innovative and creative use of new materials, attention to detail, and outstanding project coordination.
The portfolio of work is primarily boutique hotel projects and work with property developers, but ranges from15th Century manor houses and state-of-the-art new builds to offices and residential care homes. The company's work has been featured in Hospitality Interiors; idFX; The Evening Standard; House & Garden; Homes & Gardens; Ideal Home; Rooms & Living, and many other magazine titles and books.
Lori is a Past President of the British Institute of Interior Design. She is also an ADR Group Accredited Mediator. To view Lori's hotel portfollio please visit the Park Grove website.