You are here:
Registered Interior Designer®
Lou Thomas
Lost and Found Interiors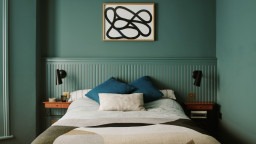 Profile
"Lost and Found" sums us up: it's what we do. We discover spaces that are lost, details that are missing and delight in mixing the old with the new. We're at our happiest when we're breathing fresh life into a forgotten, under-utilised room, reviving a tired-old treasure, and creating interiors that are 'just so'.
Great design is about a million little things coming together to turn a home into something very special and wonderful.
Our Studio believes in designing beautiful environments, which add long term value to your property. Our approach is intrinsically sustainable; looking to retain, refresh and restore what's there, whilst ensuring that our designs compliment and reflect a Client's personality and lifestyle.