You are here:
Registered Interior Design Practice
Lungfish Architects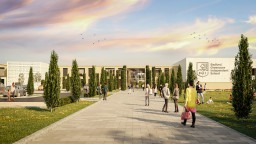 Profile
Lungfish Architects is a design-led, award winning architecture and interior design practice.
Our design philosophy focuses on the synergy between not only architecture and interiors, but also spaces and wellbeing. Starting with a concept, we shape and develop an idea with you – right from a diagram, to defining the details. To deliver creative and inspiring interiors, we work to understand both the client's and the end user's needs.