You are here:
Registered Interior Designer®
Masayo Ando
Studio Ma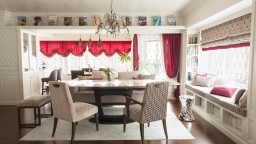 Profile
Studio Ma opened an interior design studio in 1998 in Osaka, Japan to help clients with beautiful and unique interiors. Her interior will realize the client's vision by understanding the client's style, preferences and needs and proposing various mood board styles. She also proposes originals of textile products for curtains and carpets to clients. Her sophisticated interior style is an interior style that is an eclectic of various eras and interior styles.
She has many broad suppliers and the best craftsmen. Her uncompromising approach is always focused on achieving the client's ideals.
Her interiors are elegant and comfortable, with a sophisticated, impressive and beautiful interior.