You are here:
Registered Interior Designer®
Melissa Collaro
Melissa Collaro Design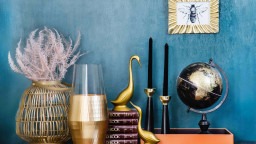 Profile
Director and Founder
Melissa Collaro
Leader, pro-active, ambitious, and multi-lingual CEO & Founder of Melissa Collaro Design..
She worked for over 15 years in the construction industry. Melissa has been raised by an Interior designer's parents, but she decided to study architecture. Her knowledge in planning and building regulation together with interior design make her Wonder woman business!
She loves challenges and that's why she has a super energetic son! Does this make her Wonder woman for real?! During her free time, she loves yoga (hot in particular), and she is crazy about shopping!
The Studio: Melissa Collaro Design
Melissa Collaro Design is an Italian design team based on the collaboration and intertwining connection between professionals which offers a unique bespoke service built around you.
We offer a wide range of services, from Planning Permission, Building Regulation drawings, to furniture and building. We can provide you with a bespoke Italian team at each stage of your project, from concept to completed construction.
Our designs enhance the inherent character of the architecture and location, sympathetically blending the new with the original. Over the years we have recognised the profound importance of creating innovative and extraordinary spaces within the architectural envelope of a project.
Space planning and how it responds to the diverse lifestyles of our clients is a critical discipline in creating homes made for living and increasing the value of each property.
We believe in finding effective and simple solutions to complex problems that arise during any project in across disciplinary styles, all done with 'made in Italy' in mind.