You are here:
Registered Interior Designer®
Richard Lankester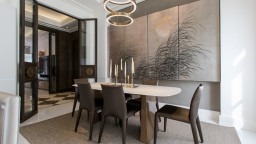 Profile
At RLDC we have an holistic approach to Interior Design which encompasses careful consideration to the given environment for function, form and a client's individual personality and requirements. We believe that an interior must perform as well as it looks.
Architectural details and finishes evolve from the perspective of the project at hand. Quality, comfort and craftsmanship are essential. Our preference for clean lines with uncluttered simplicity and natural elements is evident in our projects. A space should feel relaxed, comfortable and unpretentious in its completion.
We aspire to produce considered, authentic and durable designs through a dialogue between ourselves and the client which creates ongoing trust and relationships.