You are here:
Registered Interior Designer®
Rik Smith
Design Emporium Ltd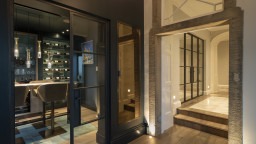 Profile
Design Emporium provides architectural, interior design and project management, specialising in private residences.  Established in 2003, the company has developed a reputation for achieving the highest levels of design, quality and service.
Since its inception, Design Emporium has put the client's lifestyle and requirements at the centre of its design. Gaining a detailed insight into our clients has allowed us to build a strong reputation for bespoke design that creates a unique and functional space to meet their requirements.
As the business has expanded our ethos has transferred into commercial projects too, designing and delivering individual projects across various sectors.
Achieving our vision is made possible through established and close working relationships with suppliers, contractors and craftsman. In the past decade we have carefully expanded these relationships to develop a multi skilled team capable of implementing our projects.