You are here:
Registered Interior Designer®
Shirley Browne
Acreyard Ltd/Showhouse Design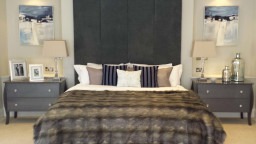 Profile
Shirley Browne has been working in design for over 20 years, and has developed her award winning company with a team of talented interior designers. They create innovative and inspiring schemes, designing elegant living spaces which are individual in both style and design. A complete design solution is offered, together with professional advice and first class customer service, at competitive rates. Her company recently won the Daily Telegraph Best Interior Design Award for Design & Technology" on a luxury penthouse apartment in London. Understanding the client' s vision is a key element to successful interior design, and we offer a high level of expertise and attention to detail throughout all our projects. Our designs truly reflect the aspirations of those who demand the very best in stylish living. Hotel design: Projects include recent renovation of public areas within a small hotel. This included the design and installation of a new reception desk, staircase and bar area, successfully completed and installed within a strict timescale. Refurbishment Projects: Full technical support, and experienced management skills ensure an efficient design process. Our technical designers are also specialists in kitchen and bathroom design, and offer practical solutions in these areas using the latest products available.