You are here:
Sign Supplier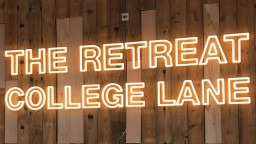 Profile
Sign Supplier is a leading designer, manufacturer and installation specialist of high-quality, high-impact signs for interior spaces.  We are interior fit-out signage providers for a wide range of industries and verticals including shop-fitting, corporate, public sector, leisure / entertainment and the hotel sector to name just a few.
Our signage services and products include sign-lettering (flat-cut, 3D and 3D halo and face illuminated lettering), illuminated, projecting, neon and LED neon-effect signs, tray signs, wayfinding signs and sign posts, digital signage and vinyl graphics for walls, windows and floors.
We are also increasingly designing and manufacturing bespoke signs (particulary neon signs) for use within home interiors, where they are being used to enhance domestic internal spaces.
Our staff have accumulated decades of sign industry experience and are highly experienced in managing signage projects no matter how big or small. If you'd like to chat to someone about your next project, we'd love to hear from you.
Visit our website to find out more about us and how we can help you or alternatively, call us on 0800 133 7555 or drop us an email at info@signsupplier.co.uk.