You are here:
Registered Interior Designer®
Steven Payne
maison ad ltd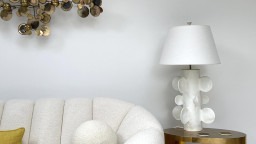 Profile
Winning his first job over 35 years ago with one of the world's leading hotel designers Frank Solano and then moving on to work with interior design giant John Stefanidis, Steven Payne has gone on to build his own thriving interior design practice. At Maison Architecture & Design, success is defined as having repeat clientele as 60% of the current project list.
The best testimony is what others have to say , recentlywritten about Payne and his staff in Spectacular Homes of London: 'maison ad designers like to work with their clients rather than or them, examining and discussing every facet of their lives until they can draw out their exact requirements. As a result no two projects look the same, but there is a confidence and sense of order that runs through all of the company' s work...' 'The practicality and level of comfort in Maison ad' s residential work have an echo in luxury hotels, combined with the truly bespoke personal detailing that is appropriate for a private home.' Above all, it is a personal endeavour for Payne; regardless of scope, brief, budget or location, each home, each project, each time he's given the opportunity to transform space.
Maison Architecture & Design specialises in: Residential interior architecture and design, decoration or simply; partial / full property design and redesign; Hotel, Bar and Restaurant interiors; Commercial Development concepts; Furniture Design and Feasibility Studies.
Upon contact with Maison Architecture & Design, a complimentary appointment will be set up for you and Steven Payne to meet. Ideally, the meeting will take place at the prospective site, giving you the opportunity to tell Steven what your needs and desires are for your space and for him to learn about your expectations. From beginning to sign off, you can expect to meet with Steven and several maison ad team members frequently.