You are here:
Registered Interior Designer®
Zaniz Jakubowski
Zaniz Ltd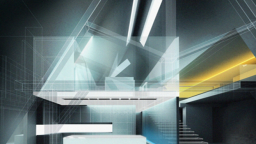 Profile
Zaniz is an American / British designer whose design studio is sought after for its iconic work. She has worked across a wide range of disciplines creating everything from various interior commissions, and signature sculptural pieces, to future resorts and furniture, from private and commercial yachts, to theatre sets, for an exclusive list of highly select clients across the globe. Zaniz founded Zaniz Ltd in NYC. She has worked for a long list of illustrious companies and well known individuals and has even appeared on Late Night with David Letterman to talk about the redesign of the NBC offices. This and more has led to her prolific 25+ year career in designing. Zaniz works at all scales in all sectors.
She creates transformative cultural, corporate, residential and private spaces that work in synchronicity with their surroundings. She is the recipient of several prestigious awards and has earned an international reputation for her built work and conceptual design. Each of her dynamic and innovative projects consistently finds the tension between whimsy and rigour, refinement and rebellion, past and future. Unhampered by conventions, Zaniz employs a wide range of materials, objects, ideas and references-from pure play to high brow sophistication- culminating in a singular viewpoint and a practice that has earned her a devoted global following.