You are here:
Hamilton LiteStat joins Conference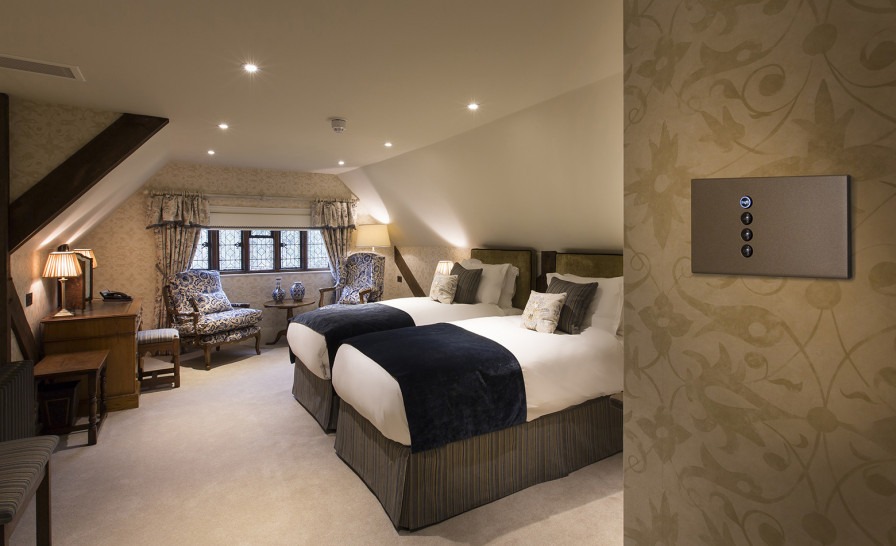 We're delighted to announce that Hamilton LiteStat will be joining us
as an exhibitor at the BIID Conference, having recently joined us in
May 2015.
British designer and manufacturer Hamilton will display its high
quality decorative electrical wiring accessories, lighting control and
multi-room audio systems at the event. With its design-led collection of
products created to meet the exacting project demands of architects,
interior designers and interior specifiers, Hamilton is a trusted
partner and solutions provider to the sector.
Gavin Williams, Marketing Manager of Hamilton Litestat, says: "The
interior design industry is extremely important to Hamilton and we're
delighted that our commitment and strong working relationship with
interior designers and specifiers will be reinforced by attending such a
central show as the British Institute of Interior Design Conference. As
well as showcasing our latest range of products and designer finishes,
we will be on hand to discuss bespoke solutions for interiors projects
and how Hamilton can support in creating one-off electrical accessory
solutions to meet the exacting requirements of any design scheme."
Hamilton will showcase its portfolio of 18 designer switch plate and
socket collections that span current trends and classic designs.
Manufactured in metal, plastic, wood and glass, the collections are
available in a variety of finishes, including four new shades of bronze.
Its in-house design and manufacturing service allows Hamilton to also
produce bespoke non-standard size plates in a special finish or colour
to meet the requirements of any design project. One-of-a-kind electrical
accessory solutions are created, with highly finished prototypes
provided as standard to ensure the bespoke solution is exactly right for
the interior environment.
Hamilton LiteStat will be found in the Royal Geographical Society's
Education Room, right next to their south facing outdoor terrace.
For more details on Hamilton's full range of products and services, please visit: www.hamilton-litestat.com , call +44 (0)1747 860088 or email: info@hamilton-litestat.com
Click here to view their BIID Conference Profile.