You are here:
Registered Interior Designer®
Caitlin Miller
Caitlin Miller Interiors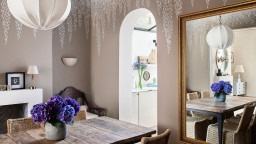 Profile
Born and educated in America and now based in London, Caitlin has spent over a decade in the design industry working in Europe, North America, and Asia. Caitlin's varied and international experience gives her a deep understanding of the unique needs of her clients and what they require. 
Caitlin's passion is to make her clients' lives easier while turning their ideas and aspirations into tangible spaces. Each project Caitlin undertakes is meticulously tailored to deliver fantastic finished spaces and, equally, an enjoyable process for her clients. Caitlin prides herself on providing exceptional client service, and her inviting and approachable personality is reflected throughout her designs. 
Although each project is treated individually, an understated elegance links all of Caitlin's projects. She believes in balance – something old with something new, something rugged with something refined. There is a curated and collected feeling that gives authenticity to her interiors. Chicness and sophistication reign as the utmost importance, but never at the expense of functionality. Each client is unique, and as such, each project is meticulously tailored to deliver a finished project that specifically suits the people that will inhabit it. 
She has worked on residential projects around the world for private homes in the United Kingdom, United States, France, and shortly in Canada.  In addition, Caitlin has completed hotel design work for luxury brands, including Four Seasons, Belmond, Waldorf Astoria, and was the lead designer for a Sun Resorts project.