You are here:
Registered Interior Designer®
Cat Dal
Cat Dal Interiors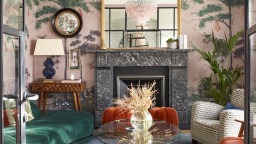 Profile
Rooted in the Scandinavian design ethos, Cat Dal Interiors strive to create interior spaces that maximise happiness and improve the daily lifestyle of their inhabitants. Beauty and functionality underpin our work, providing the framework upon which to carefully layer colour, pattern, texture and a curated mix of old and new for a unique & playful spirit.
With a focus on natural materials, authenticity, and craftsmanship we seek to deliver warm, intimate spaces that cultivate a sense of solace and restoration. We are inspired by the natural world, and aim to enhance this connection in every interior, not only in the selection of materials, but with a focus on maximising light & space wherever possible. Utilising a considered & collaborative approach, we develop and communicate the narrative of the client and blend it with cues from the surrounding landscape, culture, and architectural vernacular to create timeless, honest designs.
We are not trend seekers, nor do we own a 'house style', but prefer to start each project fresh, with the client brief defining the overall direction. That said, we do not take ourselves too seriously, and enjoy adding a dash of whimsy and surprise where and when we can. Characterised by creative & bespoke solutions, we believe design should reflect how you live and thus, your home should work hard for you. The end result is interior spaces that inspire and delight.