You are here:
Registered Interior Designer®
Daisy Trowbridge
Bailey Partnership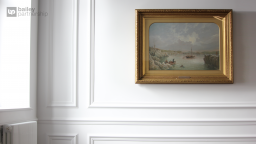 Profile
Established in 1971 and operating from four offices, we are a Building Top 150 consultancy offering a multidisciplinary, integrated, and fully coordinated professional service.
We work with a wide range of clients across the UK and Europe. Our ethos is based on efficiency, flexibility, accessibility and being passionate about what we do, always striving to build meaningful enduring relationships with our clients and industry partners.
Fundamental to the success of the services we provide and the projects we deliver is our ability to balance cost awareness and professional management with innovative, high quality design. Above all we put our clients at the heart of all we do, ensuring we remain focussed on their requirements, aspirations and commercial targets from the outset.
Our Interior Design team offer a comprehensive service which provide creative and inspiring solutions for any type of project including educational buildings, all commercial settings, mixed use and residential projects. To us, successful spaces are not just about the built environment, but about the social interactions that take place within and around them. The team have experience and expertise in selecting and combining materials and products that create interesting, dynamic, high quality and exciting spaces whilst blending functionality and practicality. Concepts can be quickly developed through drawings, mood boards and 3D modelling techniques into easy to understand presentations.