You are here:
Registered Interior Designer®
Eliska Sapera
Eliska Design Associates Ltd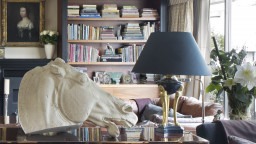 Profile
Eliska has enjoyed over 25 years experience in the field of design, and is Design Director of Eliska Design Associates. The design practice is diverse, offering a comprehensive consultancy service from a single bespoke piece to a complete build. Working with architects, contractors and landscape gardeners. Eliská can provide design from initial concept to final installation. Antiques and furnishings are sourced world-wide to blend furniture, lighting and textiles. Each project is unique and an individual look is created for each client. A key element to Eliska; is the ability to mix old and new, contemporary with traditional design, creating a timeless look. Eliska is a past Exhibition Director of BIDA, she is a Member of IDDA and an Affiliate Member of RIBA.