You are here:
Registered Interior Designer®
Leila Corbett Elwes
Leila Corbett Limited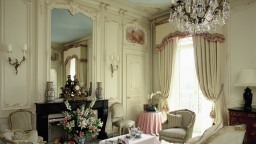 Profile
The business was established by Leila Corbett in 1976. The company Leila Corbett Ltd provides complete design and purchasing service for residential and commercial projects in the UK, Europe and USA. Leila Corbett is a truly multi-disciplined interior designer with more than 25 years of experience, has carried out a wide range of turnkey projects and developed the interior design for new and period houses, hotels, restaurants, commercial offices, banks, conservatories and many other projects, both large and small. Carpets can be designed for projects along with cabinet furniture, upholstery and wall-coverings. Curtains are designed to suit the interiors and are made and installed to the highest standards. Custom-made upholstery is also available through her suppliers. Specialist painting includes trompe l' oeil, lacquer, panelling and other effects. Each project is individually designed by Leila Corbett, FBBDA, who enjoys working both in traditional and contemporary design. Commissions have led her to places as diverse as Boca Raton, Coconut Grove, Geneva, Florida, Teheran, Long Island, Miami Beach, New York, Palm Beach, Riyadh, Sarasota, Scotland, the South of France & Normandy. In all cases, Leila maintains full control of all details of the decoration and installation to ensure that the client' s concept has been fully achieved.