You are here:
Registered Interior Designer®
Lester Bennett
Lester Bennett Design Consultant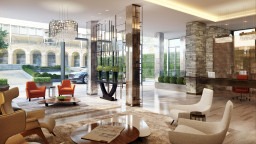 Contact
Lester Bennett
Tel:

020 7692 5040

Web:
Profile
Lester has almost 40 years experience gained from running his own practice; being a design director for a plc residential developer; a founding partner of Folio Design LLP and now an independent consultant. Although his main sphere of expertise is residential  interior architecture and design, Lester has experience in commercial and retail design, industrial, exhibition and product design, with a client list including Mobil, Alliance and Leicester, Celador Productions, Morgan du toi, Elstree Studios, Taylor Walker Breweries and Handles and Fittings Ltd (HAF) with products still in production after nearly 30 years.
Prior to setting up Folio Design LLP (now KSR Interiors), Lester was Design Director at Westcity Wates/Westcity Developers, delivering prestigious and iconic London residential schemes such as West End Quay, The Phillimores (now Academy Gardens), Pavilion Apartments and Phillimore Square (now Thornwood Gardens). His concept work and his understanding of high end, and often cutting-edge, residential design earned these schemes national and international awards.
In addition to his work in the contemporary field, Lester has studied, and lectured on, the history of the English House and is well versed in period interiors, informing his work on many historic and listed buildings.
Lester also has a thorough understanding of cabinet making and site construction techniques, materials and processes, and is a passionate flag waver for the art of hand drawing.
Other than the many facetted aspects of art and design, his passions are his family, music (he is an accomplished jazz drummer) and the countryside.