You are here:
Registered Interior Designer®
Miriam Prada
Tenorite Interiors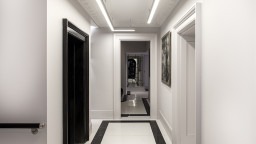 Profile
I specialise in the transformation of spaces to suit the individual requirements of each project from conception to completion, no matter how unique or challenging its conditions.  We treat each project as a journey; the finished product speaks for itself.
Working in unison with the clients so that design development benefits from the input of both parties, arriving at final layout schemes complemented by selections of finishes and furniture for each space.  The clients' lifestyles play a key role in the way in which we design; ensuring all decisions are made in keeping with the look and feel of the scheme.
I maintain strong relationships with hundreds of manufacturers globally so that I am able to provide specifications for an unrivalled range of bespoke pieces.  This also permits adaptability for the specific requirements of each scheme, no matter how intricate.