You are here:
Registered Interior Designer®
Richard Wilkinson
Wilkinson Beven Design Ltd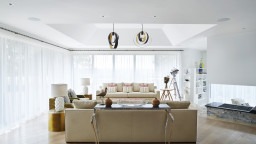 Profile
Wilkinson Beven Design have evolved an expertise in the design of high quality residential and commercial projects, UK and worldwide. Our attention to detail, from concept to completion, consistently provides our clients with extremely successful interiors. Spatial planning, design detailing, furniture selection, product and material specification are all central to our design process. Whether the requirement is for a family home, luxurious ski chalet or beach retreat, spa, swimming pool, working office or restaurant, Wilkinson Beven provide exciting and innovative solutions to our client's requirements. Our experience within the luxury property sector enables us to undertake new build projects or full refurbishments. Structural space planning proposals help to resolve how spaces will work best and furniture and electrical plans, together with lighting design, guarantee that the finished project will be practical, as well as beautiful! Having an extensive industry experience, coupled with a comprehensive team of suppliers and specialist contacts, our team utilises resources which help us to achieve the finishes that we expect and require for our clients. Our working drawings and specification documents provide clear information for construction teams or project managers, enabling them to successfully carry out our designs on site. We are proud that our success has encouraged clients to repeatedly use our services for projects in the UK and abroad, allowing Wilkinson Beven Design to develop relationships with contactors in the French Alps, designing luxury ski chalets in Courchevel, to developers building luxury villas and beach houses in Barbados.