You are here:
Registered Interior Designer®
Sarah Wodehouse
Decibel Designs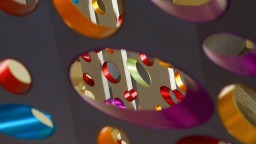 Profile
Award winning interior designer, Sarah Wodehouse heads up Decibel Designs. The boutique practice is well versed in a variety of styles (the breadth of which we aim to show in the 'Projects' section below) and is able to accommodate projects both large and small with Sarah personally overseeing all aspects of the design process.  She has 30 years of experience and during that time has developed close working relationships with architects, surveyors, project managers, lighting and audio visual consultants amongst others which enables her to form the teams required for larger commissions.  Equally Sarah is happy to offer a single half day consultation to spark off inspiration and discuss practical ideas and possibilities, or a service in between the two.
 Sarah's work has taken her all over the UK and also to Europe and the USA.  Clients have included many private individuals and presitigious organisations including All Souls College, Oxford, the American Ambassador to Denmark, and commercial outfits such as John Eskenazi (gallery), DA Consulting (offices), and Centre Parcs (event).
 With a degree in History of Art & Architecture, along with experience of working on both listed properties and new builds, Sarah is able to have an informed view on the spatial and structural possiblities of a building.  She works in tandem with clients to explore their ideas and requirements and, whether traditional or modern, she aims for a functional, comfortable (and occasionally funky) space that is a reflection of the occupants .
 Please visit our website or email Sarah at interiors@decibeldesigns.co.uk.