You are here:
Continuing Professional Development (CPD) and the BIID
Commitment to CPD helps to ensure that BIID Members are keeping up to date with the latest developments in a rapidly changing industry.
Continuing Professional Development (CPD) is a common term shared by many professions. It is the way by which professionals maintain and update their knowledge and skills after qualification. All BIID Registered Interior Designers are required to undertake an annual CPD requirement to remain a Member.



CPD provides an opportunity to update personal and professional skills, a platform to engage with experts in the industry and a forum for the exchange of ideas and best practice.

 
All BIID Registered Interior Designers are required to undertake and record 20 hours of CPD activity in each membership year (1st April to 31st March). A minimum of 10 hours of CPD activity must be 'structured' and the remaining hours can be 'unstructured'.
To record your annual CPD hours, please use the BIID CPD Tracker in the Member Area, email the office to receive the current BIID CPD Tracker Template, or keep track using your own template.
For assistance with recording your CPD Hours, please see the BIID Users Guide to Recording CPD Hours
Structured activity examples
Attending live CPD training, courses, seminars, talks programmes and conferences. 
Attending online events – CPD training, bite-size e-learning, courses, webinars, talks programmes. 
Teaching in a formal setting – developing and delivering learning for others. 
Writing - writing an article, manual or book that is published for a professional audience. 
Completing an academic course – with a clear relationship to the practice of interior design. 
Unstructured activity examples
Attending live or virtual exhibitions and trade shows, such as Decorex International or Maison&Objet
Reading interiors related journals, magazines, and books. 
Listening to interiors related podcasts. 
Mentoring or coaching a student or junior designer. 
Giving a talk or participating in a panel discussion at an exhibition, trade show or festival. 
Volunteering on a BIID committee, Council or working party or as a BIID membership assessor. 
CPD can be of any length and can be obtained from external sources as well as those offered by the BIID. 
For BIID training, please visit the BIID CPD Providers Directory for virtual and in-person accredited material, and the Member Area to watch on-demand webinars, take Peer-to-Peer Guidance Training, or to access our Pathway Support Guides. For upcoming events, please visit the BIID Events Diary. 
Exemptions 
Associate members of the BIID who are undertaking Pathway Support as a route to BIID Registered Interior Designer status are not required to submit CPD hours.
Retired and non-practising designers are also exempt from the requirement.
Members that join after the 1st of October will not be required to submit their CPD hours for the current cycle, but begin recording their hours from the 1st April for the next CPD Cycle.
Extenuating circumstances, for example a long term illness, will be considered on a case by case basis.
This policy came into effect on 12/10/2016 - the previous BIID CPD requirement was measured in points rather than hours. if you would like any assistance with any aspect of CPD please don't hesitate to give us a call on 020 7628 0255 or email us at info@BIID.org.uk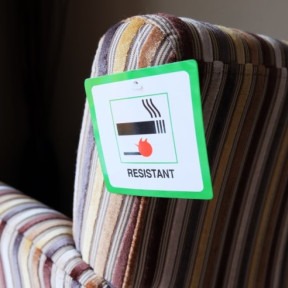 With ongoing work to change the regulations around furniture fire safety, keep up to date with the BIID