You are here:
Judges
An introduction to the judges of the BIID Interior Design Awards
Lindsey is the current President of the British Institute of Interior Design (BIID). Her key objectives as President are to work closely with the BIID Council, committees, and other groups within the design community, nationally and internationally and to continue to raise the profile of the BIID, the only professional institute for interior designers.
Lindsey joined forces with Helen Wright to set up Interior Design practice Rendall & Wright in 2006. The studio offers a comprehensive, bespoke interior design, project management and soft furnishing service. The Suffolk based interior design practice has attracted a wide clientele base across the UK and the team have completed residential projects, both new builds and period restorations, along with commercial projects, including hotel, spa and restaurant design. Each project brings together a passion for functional design and attention to detail, coupled with seamless project management. Lindsey's work has been featured in numerous magazines including Ideal Home magazine and Interior Design Today.
Michelle Ogundehin is internationally renowned as a thought-leader on interiors, wellbeing, trends and style. Dubbed 'the interiors guru' by The Sunday Times, she defines herself as a writer/author/brand consultant who also does TV. She is a Contributing Editor to both FT How to Spend It magazine and the influential online platform Dezeen, she writes a regular Home Whisperer column for John Lewis Home, as well as regularly contributing to many other prestigious publications including Vogue Living, Femail, Harrods magazine and Waitrose Weekend.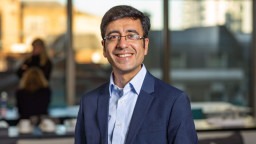 Asif is Sustainability Director at Perkins & Will. He has raised the profile of carbon proficiency in the practice which includes a costed Zero Carbon Report at the end of concept design for all architectural projects. He has been advocating the use of circularity in design and as part of interiors and hospitality provides a Life Cycle Analysis for all projects and a roadmap to achieving full circularity by 2030.  He has also been involved in expanding the environmental remit within designs as part of the 'Living Design' initiative utilising a multivalent approach rather than singular metrics.
Asif is an Architect with over 20 years' experience in delivering Zero Carbon design projects. Notably BedZED and Jubilee Wharf in Penryn, Cornwall. He has worked in the UK and abroad in China and the Middle East. He has a PhD in Life Cycle design of buildings from Cass School of Art and Design at LMU.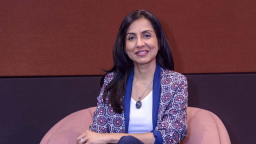 Founder of Women in Office Design, is an international Interior Designer and workplace consultant. With a lifelong passion for design, Harsha has worked in the workplace design industry for over 20 years and has practiced in the US, India and the UK. Her portfolio of work displays a variety of projects showcasing her expertise in Design & Client Management. She has worked on some prestigious projects like designing for the White House and Pentagon in the US, and for FedEx and US Embassy in New Delhi, India. Harsha is a workplace projects consultant with K2 Space in London and is responsible for helping their global clients from the finance, tech & media sector. Having worked on various prestigious projects worldwide, in 2018 Harsha united her global network to create the organisation WOD (Women in Office Design). WOD provides a dedicated platform for women to attend events, share ideas and connect with others in the design community.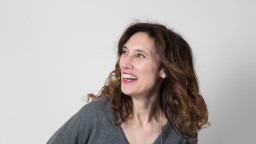 Katrina works across The Times and The Sunday Times as interiors editor, and has written a design trends column for the Home section for over a decade. Her first editing job was at a magazine about stolen art, and she subsequently wrote for the Evening Standard and the FT's How to Spend It.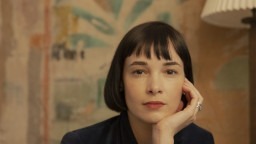 "Renowned in the industry for her warmth and emotionally intelligent approach, Linda's 14- year career has seen her work for an impressive roster of global clients. Before founding her own studio in 2020, Linda was Design Director of Soho House where she was responsible for Asia, Europe and the UK regions, overseeing a team of nearly one hundred people including architects, interior designers and a procurement team. She took overall design responsibility for members' clubs, overseeing hotel rooms, restaurants, bars, lounges, event and co-working spaces, bespoke furniture lines and home accessories. Previously Linda worked at leading architecture and design practices including Tom Dixon, Martin Brudnizki, Woods Bagot, and Tara Bernerd, collaborating on sites and destinations for Caprice Holdings, Four Seasons Hotels and Resorts, Greenland Group, Morgans (now SBE), Nobu Global, Qantas, Starwood Capital and Virgin Hotels. 
Philip has over 30 years of flooring product experience. Starting out with a domestic installation company at the age of 17, Jones then went on to join a large flooring contractor as a Contracts Manager. This provided him with an invaluable insight into the surface world, and after 10 years he moved into the manufacturing sales environment and hasn't looked back since. Philip says: "Sustainability and the environment are the key drivers in the specification market right now, and I couldn't be prouder working for Havwoods who is leading the way in this."
With over 20 years' experience as a qualified architect Theo has a strong portfolio of realised projects focussing on significant historic buildings and the design of new buildings in sensitive settings. His recent projects include new build and new extensions to private houses both in London and on rural estates in the South East. Adaptation and extension to important listed homes encompassing deep basement designs, integration of complex services infrastructure and the coordination and delivery of intricate interior design schemes for private clients. He has a particular skill and expertise for developing the design through technical and construction stages and mentors individuals and teams working on a variety of project types and scales in the London Studio undertaking technical reviews to production information packages.
Simone is a London-based artist and designer who creates large scale, statement, sculptural furniture, objets d'art, and jewellery. She holds a degree in Architecture from the Bartlett School of Architecture, University College London, and an MA in Design Products from the Royal College of Art. Across media, her collections explore "intimate architectures", the relationship that texture and three dimensional form has on memory and emotion, drawing on architectural principles throughout. As part of the African Diaspora, her work marries the European influences of her education with an aesthetic understanding of her Caribbean heritage, bridging the gap between these two histories.
Her work has exhibited at the British Embassy as an example of British Design Talent, been shown internationally with the Crafts Council UK, showcased during Collect at the Saatchi Gallery, among other venues. Simone has been profiled in Vogue UK, Vanity Fair  and Elle Decoration.