You are here:
BIID CONFERENCE: New speaker - Laura Glithero, Gilling Dod Architects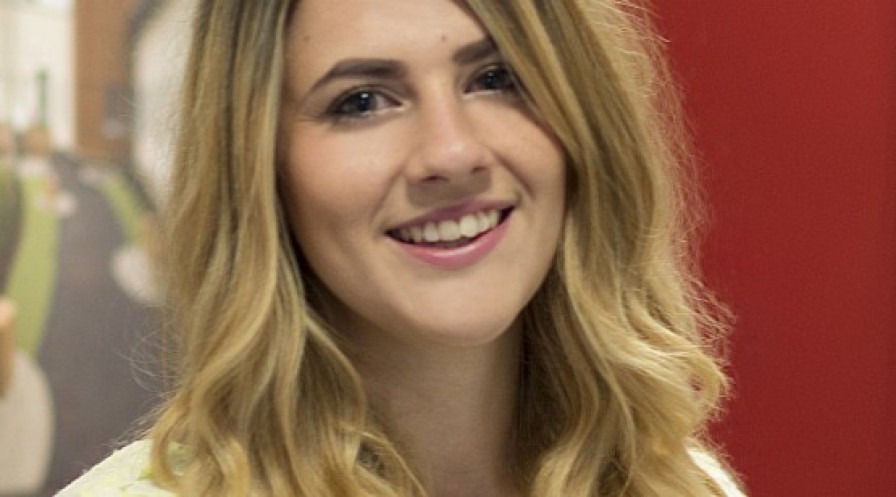 We are delighted to announce that the BIID is partnering with the Design In Mental Health Network (DiMHN) on a talk at the BIID Conference 2016. Laura Glithero, Senior Interior Designer at Gilling Dod Architects will be giving a talk entitled, 'Mental Health Matters: Designing With The Mind In Mind'.
The growing demands being placed upon mental health services in the
UK are creating huge pressures on NHS and Private Healthcare Facilities
up and down the country. Recent studies estimate that 1 in 4 of us will
experience a mental health condition at some point in our lives, with
the raising profile of specialisms such as Autism, CAMHS and Dementia
now firmly in the public eye. With this in mind, we should be aiming to
provide buildings and environments in the health sector specially
tailored to these sometimes challenging and varied needs, and which
yield measureable healing benefits.
This talk will explore the broad term of 'mental health' and how this
can encompass a huge range of different types of service user, each
with very individual needs – making developing interior design schemes
increasingly detailed and challenging. We will explore challenges such
as robustness, security and safety, and the impact these factors will
have on the end design and healing milieu.  We will also explore how
good design can have a huge positive impact on recovery, treatment and
wellbeing- not only in specialist facilities but also in the community –
and the much needed drive to create true therapeutic spaces for people
to live, work and heal in.
Never before has the task of defeating the negative stigma associated
with the term 'Mental Health' been more crucial. We must eradicate the
'insane asylum' stereotype, stop hiding away mental health facilities
behind huge walls and break the culture of fear around the subject. This
talk aims to explore how we, as designers, are perfectly placed to
address this issue with quality design at its core.
About Laura:
Laura Glithero is Senior Interior Designer at Gilling Dod Architects
and has worked extensively in the field of healthcare design for over 7
years, after graduating from the University of Bolton with a First
Class Honours degree in Interior Design.
Laura has a real passion for enhancing healthcare environments, with a
view to supporting recovery for a diverse range of end users. She is
responsible for the interior design of multi-million pound projects
across the UK, delivering award winning projects in both acute and
mental health sectors. However, Laura's particular interest lies in
pathway specific design for mental health, such as designing for
sufferers of Dementia and those on the Autistic spectrum.
It is this area of research that Laura is keen to develop and make
accessible for a wider audience, defeating the stigma of mental health
and aiming for a culture in which inclusive design is a consideration on
all major public projects across the UK. Laura also has a passion for
educating, working part time as a guest lecturer and continuing to
support University courses in Interior Design, whilst in her spare time
developing more traditional illustration and painting skills.
About the Design In Mental Health Network:


The Design In Mental Health Network (DiMHN) brings together people
involved in mental health environments to collaborate and so improve
outcomes. DiMHN is confident that when people who use and experience
mental healthcare settings come together with those who procure, design
and construct them, rewarding opportunities open up to think through the
issues and challenges we face in making those environments healing,
optimistic and effective places to be.
In keeping with the DiMHN's aim of facilitating inclusive and
productive networking, they make sure that all their events maintain a
friendly, supportive atmosphere. DiMHN encourage people to speak
honestly and openly while having respect for the different views other
people might have. By talking about our ideas and experiences we can
develop shared understandings and generate effective team-working.
Networking is about learning from each other.
DiMHN is a not-for-profit social enterprise company with charitable
aims. It is here for anyone with an interest in the design of mental
health units and settings: architects, artists, designers, estates and
facilities staff, medical staff, service users, clients, nurses,
occupational therapists, psychologists, contractors … whatever your
interest, if your role is to advise on or get involved in designing or
refurbishing mental health settings or if you work or receive care in
them then this network is for you.
For the full conference programme please click here