You are here:
New BIID Members: June and July 2017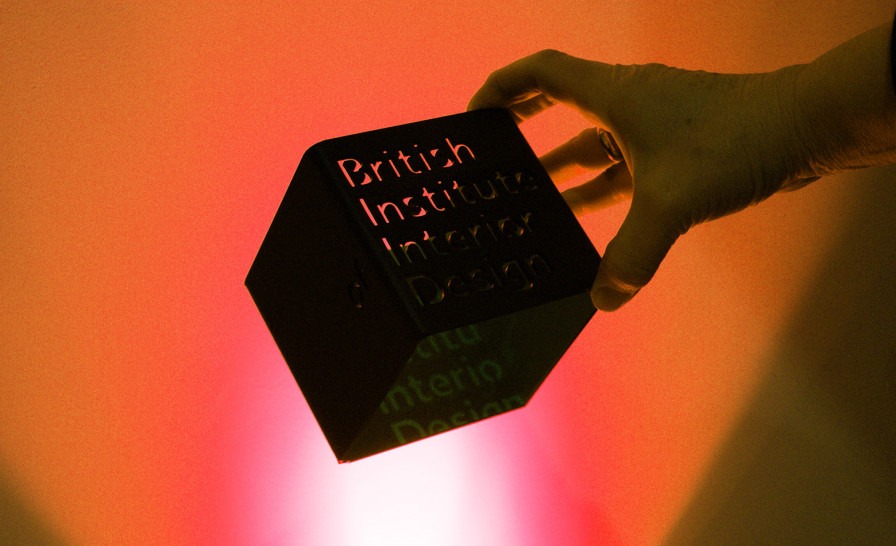 BIID Registered
Interior Designer®
Henry Carling,
David Hales Interior Design Ltd, Leatherhead –
www.davidhalesinteriordesign.co.uk
Hannah Brown, Wilding & Wolfe,
Manchester – www.wildingandwolfe.com
Caroline Milns, Zulufish Interiors,
London - http://zulufishinteriors.co.uk/
Johanna Molineus,
Johanna Molineus Architects, London – www.johannamolineus.com
Sarah Barclay,
Barclay Interiors, Ascot – www.barclay-interiors.com
Eris Koutsoudakis,
Meraki Design Ltd, London - www.merakidesign.co.uk
Henry Prideaux,
Henry Prideaux Interior Design, London – www.henryprideaux.com
Claudio Rocchetti,
KIMA Architecture & Interiors Ltd, London – www.kima-uk.com
Nicola O'Mara,
Nicola O'Mara Interior Design, Wadebridge – www.nicolaomara.com
Associates

Kay Westmaas,
Studio Westmaas, Richmond, Surrey - www.studiowestmaas.com
Nicola Wheldrake,
Guildford
Karen Oliver,
Karen Oliver Design Ltd, Richmond, Surrey – www.karenoliver.co.uk
Bonna Bech,
Ocean Team Group, Denmark
Anurdaha
Chatterjee, Coup De Oeil
Deborah Jones,
Deborah Jones Design, Wimborne
Charles Prior,
Baxter Creative Ltd, Salisbury - www.baxtergroup.co.uk
Laura Tapper,
Fruition, Paignton - www.fruition-design.co.uk
Zoe
Hawkins, Zoe Hawkins Ltd
Elizabeth
Cook, Onyx Residential, London –
www.onyxresidential.com
Renata Drumond,
Al Semat UK Ltd, London – www.alsematuk.com
Marie-Claire
Dussot, Key Interiors Ltd, London – www.keyinteriors.co.uk
Provisional
Associates
Mireille Wehbe,
Gatserelia Design, Lebanon
Catriona Renk,
Tulipa Design, Somerton, Oxfordshire
Hannah Stibbe,
Parker & Gibbs Ltd, London – www.parkerandgibbs.com
Anna-Marie Bennett,
Finesse Interior Design Ltd, Leighton Buzzard - www.interior-finesse.com
Khadeja
Nayed, London
Affiliate
Geeta Dhar,
KLC School of Design, London – www.klc.co.uk
Industry
Partner
Forrest
& Jones
Contact: Gareth Jones
Tel:0333 990 1001
Eml: info@forrestandjones.com
Web: www.forrestandjones.com
Forrest & Jones have been designing and printing
bespoke wallcoverings for many years with satisfied clients throughout the UK
and worldwide. From initial concept to finished product Forrest & Jones
produce and deliver high quality wallcoverings made especially for your
project.
Feather &
Black
Contact: James Dedrick
Tel: 07791 258538
Eml: james.dedrick@featherandblack.com
Web: www.featherandblack.com
Feather
& Black Trade is
focused specifically to support our professional clientele in sourcing the
ideal products for each of their projects. From that particular accessory,
right through to complete refurbishments and new developments, you can rest
assured our dedicated trade team offer an unrivalled level of service.
The Shutter Shop

Contact: Nick Busuttil

Tel: 0207 751 0937

Eml: nicky@shuttershop.co.uk

Web: www.theshuttershop.co.uk
The Shutter
Shop is the UK's leading window shutters expert. We specialise in the supply
and fit of the finest in quality, custom
made interior window shutters. For over 25 years we have brought our
window decor to homes as well as yachts, hotels and offices. Working with interior designers, our meticulously handcrafted, bespoke shutters supply both residential
and commercial projects.
Blueridge
Contact:
Vicky Thompson
Eml: vicki@blueridgeflooring.co.uk
Web: www.blueridgeflooring.co.uk
Blueridge
are a family run business with 20 years' experience in designing,
hand-finishing and installing fine wood floors and architectural joinery. We
also offer a wealth of expertise in bespoke joinery, brise soleil, floor
refurbishments, installation, stair cladding and internal and external
cladding.
 Artrepublic
Contact:
Helen Smithson
Eml:
helen.s@artrepublic.com
Web: www.artrepublic.com
Artrepublic.com is the global online destination for
limited edition prints, original and rare artworks and exclusive releases. We
have nearly 20 years' experience in working with some of the best names in
contemporary and street art from around the world as well as emerging, new
talent. We aim to demystify art and offer a unique online gallery experience.
Bushboard Ltd
Contact: Jo Gilhooly

Eml: jgilhooly@bushboard.co.uk
Web:
www.bushboard.co.uk
Bushboard have been developing beautiful surfaces in the
UK since 1935.  Our stunning range for kitchens include over 100 laminate
options, an outstanding range of solid surface and stylish quartz surfaces as
well as contrasting and complementary splashbacks.  In addition, our award
winning Nuance collection, the perfect alternative to tiling, is transforming
residential and commercial bathroom design. 
Espresso Design
Ltd
Contact: Andrew Hamilton Barr
Eml: andrew@espressodesign.co.uk
Web:
www.espressodesign.co.uk
We're
experts at dealing with the practicalities and logistics of delivering
complicated projects, excellent value for money and brilliant customer service. More than
ten years after we started Espresso, we are still driven by the same objective:
to deliver a truly customer focused approach to award-winning interior design.
London Building Control Ltd
Contact: Martyn
Janzemin
Eml:
martyn@londonbuildingcontrol.co.uk
Web: http://www.londonbuildingcontrol.co.uk
London Building Control Ltd is a Corporate Approved
Inspector. We are authorised by the Secretary of State to provide building
control approval for all your building projects. As well as commercial
works, we are a leading provider for building control certification of
residential building projects, this includes lofts, extensions, basements and
general refurbishments; we know how to help you through this sometimes daunting
but necessary regulatory process. We are dedicated to ensuring that our
Building Control process provides added value for our clients – reducing
unnecessary bureaucracy, delays and costs