You are here:
NEW BIID MEMBERS: NOVEMBER TO JANUARY 2019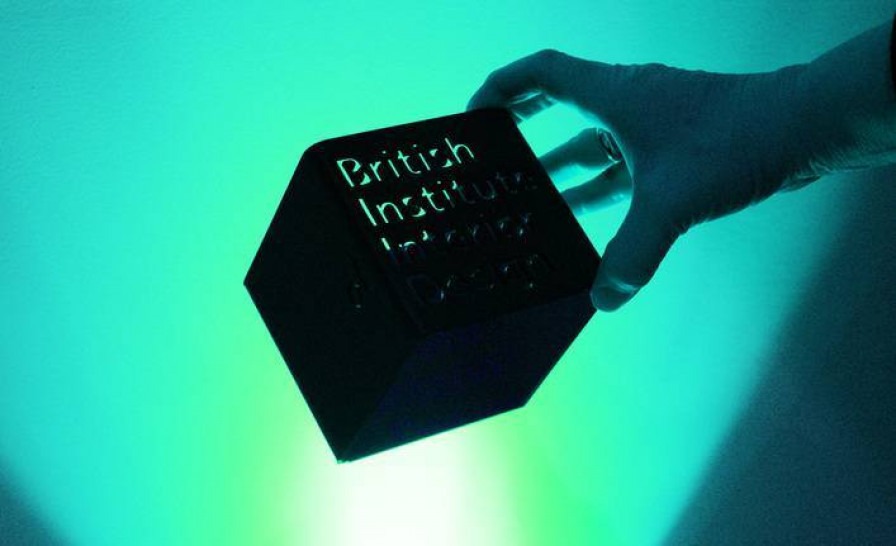 BIID Registered
Interior Designer


Susie Pfeiffer, Pfeiffer Design http://www.pfeifferdesign.co.uk

Amalia Boier, Rive Gauche London http://www.rivegauchelondon.com/

Alison Henry, Alison Henry Design http://www.alisonhenry.com/


Annie Haimes, Anne Haimes Interiors http://annehaimesinteriors.co.uk
International Dual
Member


Milena Cvijanovich, Milena C Designs LLC http://www.milenacdesigns.com/


Paula Fay Evans, Godwin Austen
Johnson http://www.godwinaustenjohnson.com/
International Dual
Associate


Mihyun Kim, Architecture and Urban Research Institute
Associates


Rezzan Gulsun Kurt, Design Development Box http://www.dd-box.com/


Nithya Varghese, Dunamis Homes

Elena Rimmer

Bernard Zammit, XAMI Ltd  http://xami.co.uk

Sheree Modeste, Modeste London https://www.modestelondon.com


James Conway

Helen Fearnley



Provisional
Associates


Nadine Attar, Decurate Interiors http://decurateinteriors.com/


Simal Yesiltepe, Elemented Ltd https://www.simalyesiltepe.com/


Luisa Barnes, Luisa Barnes Interior
Design

Sam Neal, Flamingo & Oak Ltd

Emma Watson, Emma Odelberg Inteiors http://www.emmaodelberg.com/

Hina Mohamed,
Wow Property Services http://www.wowhandyservices.com

Louise Robinson, Louise Robinson
Interiors

Maria Marinos, Marlo Ltd, http://www.marlo.london

Gemma Mayo, Fordham-Bryant Interiors 

Ana Engelhorn. Ana Engelhorn
Interior Design Ltd http://www.anaengelhorn.com
Affiliates


Emily Naylor Burnett, Gruff http://www.grufflimited.com/
Industry Partners
Alexanders Removals and Storage Ltd

Contact:  Tony Vullo

Eml:  tony@alexandersgroup.co.uk

Website:  https://www.alexandersgroup.co.uk/

Phone:  0333 800 2323

Profile: Alexanders Removals and
Storage is one of London's premier removals and storage companies. In the last
year, we've successfully completed over 700 London house removals, from small
studio flats to Nash mansions. We also specialise in complex business
relocations and business storage services, school removals and office removals.
Alexanders
is an award-winning London removals and storage company.  As a member of the British Association of
Removers (BAR) we pride ourselves on offering a premier service that we believe
is unrivalled by other removal companies in London. 
Alexanders
provides a managed removals, storage and inventory management service to
Interior Designers throughout London. Our Highly experienced team includes a
professional Move Manager who is your single point of contact, coordinating everything for each of your projects.
Our
flexible service covers all your needs - collections and delivery, photographic
inventory management, expert supplier quality control, international shipping
and secure storage.
We
provide outsourced logistics, storage and management for a wide range of London
based Interior designers, fashion houses and creative businesses, each with the
same attention to detail and care.
Each
of your projects are planned meticulously from start to finish. Attention to
detail is what sets us apart, in everything from the smallest element to the
most complex issue.
With
Alexanders you are in safe hands.
Vinterior

Contact: Heba Malik

Eml: heba@vinterior.co

Website: https://www.vinterior.co

Phone: 07471370804

Profile: Vinterior - source the remarkable
We are tired of mass-produced, high-street
furniture. It all looks the same. It lacks character. It has no interesting
story. We want to surround ourselves with pieces that spark conversation,
celebrate craftsmanship and bring soul to spaces. But, we don't want to spend
all our time visiting endless antique fairs or vintage shops or trawl through
different websites to find that special piece. This is why we founded
Vinterior.
With our collection of 100,000 specially chosen
products, we are THE marketplace for vintage furniture, lighting & décor.
With our large range of styles and prices, we enable everyone, with any budget,
lifestyle or unique taste the potential to create remarkable spaces - quickly
& simply.
For those who appreciate the craftsmanship and
heritage of Antiques.
For the Vintage fanatics.
For the Mid Century Modern aficionados.
For the Retro lovers.
For the seekers & creators of extraordinary
spaces.
Our doors are open to you.
We partnered with over 1,500 independent vintage
dealers and boutiques to find these remarkable pieces for you. Our strict
selection criteria mean we only work with sellers who have absolute
professionalism, expert product knowledge and passion of their craft. Most
importantly, they share our obsession for delivering the highest level of
service to our customers and a human to human mentality. These values are what
make them part of Vinterior.
As part of our trade program, design professionals
can enjoy the following benefits:
Carefully curated furniture and
accessories

Over 100,000 products to choose from
with a huge range of prices and style

Professional dealers

Over 1,500 professional sellers with a
wealth of knowledge and experience in the industry

Dedicated account manager

Dedicated trade account manager to
listen to your sourcing requirements, support you in finding the ideal pieces
for your projects and at hand to answer any questions you may have
Trade discounts
Competitive trade discounts provided
by the sellers or your dedicated account manager can get these for you for
large projects

Logistics support

For large projects, your dedicated
account manager will facilitate communication with the sellers and organise
deliveries for you

Admin support

Dedicated account manager available to
fulfil your admin requests

To find more about our platform, head to our website
www.vinterior.co or contact us directly at contracts@vinterior.co        

Atlas
of London

Contact:  Nicola
Rowe

Eml:  installs@atlasoflondon.co.uk

Website:  http://www.atlasoflondon.co.uk

Phone:  01707266652

Profile: Atlas of London have
specialised for over 15 years in the storage and delivery of high-end
furniture, and conduct logistics for such retailers as Ligne Roset, Camerich
and Heals. We offer a white-glove service for furniture delivery and ingenious
solutions for installing furniture where access is tight.
Therefore, it was a logical step for our company, in
2010, to launch our Interior Design Consolidation Service to cater for the
needs of our interior designer clients, who had conveyed to us the difficulty that
they were experiencing when having to coordinate the delivery of their new
orders of furniture and accessories from a variety of different suppliers, with
different lead times. These orders were often having to be delivered to a site
that was still being decorated, and then trying to work round these items until
the site was ready was proving a challenge.
It seemed to us that the best option would be a
company that could do all of these services as one seamless package - to
collate, consolidate and store safely offsite all FFE items from suppliers,
then deliver, unpack, assemble and fit all the furniture and accessories for
the project into the destination property once ready, even hanging artwork and
mirrors, removing waste packaging and generally assisting in the final dressing
of the property. So, we developed our service to work alongside the interior
designer throughout the duration of a project and to take the stress out of the
whole process.
We have a wide portfolio of installation types and
sites that we have undertaken over the last 7 years for our interior design
clients. This has ranged from small installations in private client properties,
to large-scale phased installations of show homes, marketing suites and
furnished high value rentals for property developers and house builders. We
have installed to such heights at a 23rd floor penthouse in London overlooking
the Houses of Parliament and the recently constructed One Blackfriars
development, and as far afield as St Tropez and Chamonix. Our installation
teams have the appropriate CSCS card accreditations and health and safety
training to allow us to attend on working sites, and we work alongside our
clients to ensure full compliance on working sites, with full PPE, RAMS,
insurance certification, booking of site inductions and vehicles, etc.
Our dedicated installations team are on hand in the
office to oversee your project collation and to liaise with you throughout the
course of the project. Once onsite, our install teams work alongside the interior
designer to finalise the project in situ, leaving the finished site complete
and finished to a high aesthetic standard - 
ready to unveil to the client and fit for a photoshoot or showhome
viewing.