You are here:
New BIID members: September and October 2017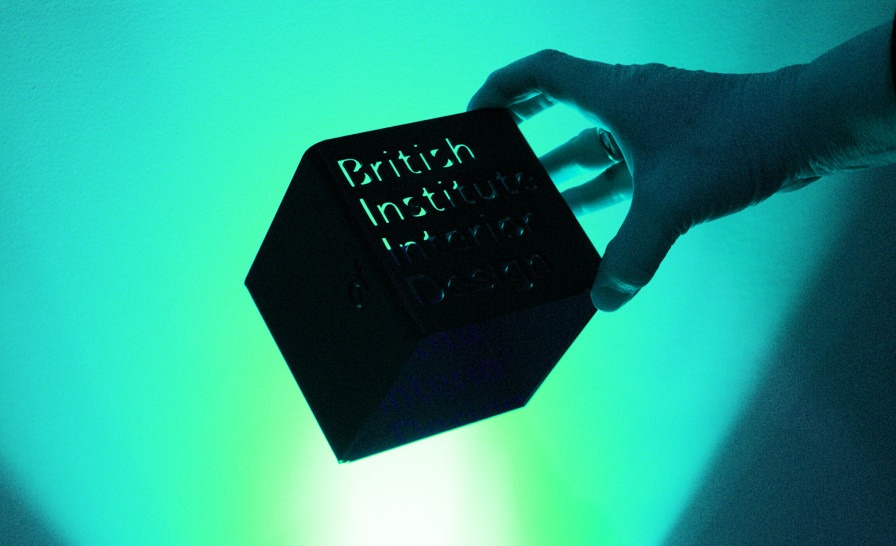 BIID Registered
Interior Designer®
Sophie Ashby, Studio Ashby, London
- http://studioashby.com
Naomi Astley Clarke, Naomi Astley Clarke,
London - www.naomiastleyclarke.com
Lisa Orrick, Howarth Litchfield –
www.howarthlitchfield.com
Angela Bardino, Grimshaw, London - http://grimshaw.global
Anna
Bilton, ANNA BILTON LTD, London - www.annabilton.com
Oz Lancaster, OS
Designs, London – www.osdesigns.co.uk
Dee Gibson, Velvet
Orange Ltd, London - http://velvetorange.co.uk/
Tim Martin, Perkins + Will, Dubai - http://www.perkinswill.com 
Nikki Rees, Nikki Rees Interior
Design, London - http://www.nikkirees.com/ 
Rachel Winham, Rachel Winham
Interior Design, London -  http://www.rachelwinham.com
Associates
Sagdat Azhbanbetov, Bright Things,
Bournemouth – www.brightthings.co.uk
Louise Stutchbury, David James
Interiors, Rutland - www.davidjames-interiors.com
Katie Underdown, Randell Design Group,
Haywards Heath -
Josie Hendry, Koubou Interiors,
Crowthorne - www.koubouinteriors.co.uk
Susanna Lewis, Homerunservices,
London - http://homerunservices.co.uk
Chantal Dufour, CD Design,
Switzerland - www.chantaldufour.ch
Dovile Norkute-Suarez, Al Semat UK, London
Trudie Dadd, Decorum Design Ltd,
Sandhurst - www.decorumdesign.org
Martha Jones, London
Winnie Ho, Caterham
Provisional Associates
Tracey Mannell, Tracey Mannell
Interior Design, Cornwall – www.traceymannellinteriordesign .co.uk

Elaine Thompson, Hazelton Design, Malta
– hazeltondesign.com
Anna von Waldburg, Anna von Waldburg
Design, London – www.annawaldburg.com
Peter Staunton, Peter Staunton
Interior Design, Leamington Spa - www.peterstaunton.co.uk/
Mhairi Hindle, Toffee Limited,
London
Elodie Preston, Bentalls, Surrey
Natalia Higgins, Natalia Designs,
Maidenhead
Educator
Rabia Motiwala, British Academy of
Interior Design/Further Learning Group, Uxbridge

Cathryn Bishop, Plymouth University
of Art, Plymouth 
Industry Partner
The
Pyramid Group

Contact: Bex King
Tel: 01752 335000
Eml: bex@pyramidav.co.uk
Web: www.pyramidav.co.uk
The
Pyramid Group has been creating and installing bespoke and award-winning
lighting systems, integrated smart buildings and private cinemas across the UK,
EMEA and the US for over 20 years. Our expert team has extensive experience of
working in both residential and commercial environments, and can offer a depth
of knowledge that benefits architects and interior designers to make the best
out of the possibilities available.
GIRA
Contact:
Muir Baxter
Tel:
+49 2195 602-0
Eml:
info@gira.de
Web: www.gira.com
Gira
was founded in 1905 and, today, with more than 1,200 employees and
representatives in 38 countries, it is counted among Germany's leading
medium-sized companies in the electrical industry. It manufactures switches and
socket outlets, in addition to a wide range of electrical installation systems,
including for the fields of communication technology, door intercoms and the
automation of heating, light and blinds.

Minotti London
Contact:
Laura Brittain
Tel:
020 7323 3233
In February 2009 John Summerhill opened Minotti
London in the heart of Fitzrovia. Situated on the ground floor of 77 Margaret
Street, Minotti London is the exclusive supplier of Minotti design furniture in
the UK. The showroom showcases the latest collections, alongside key pieces
from previous collections. The showroom features two floors of design and
includes workspaces, complete with comprehensive fabric libraries, for the use
of interior designers, architects and their clients. The experienced showroom
and sales team is always on hand to provide support in all areas, including
technical drawings and logistics.

G Johns & Sons Ltd
Contact: Amelia Prigmore
Tel: 020 8360 7771
Eml: sales@gjohns.co.uk
Web: www.gjohns.co.uk
G Johns & Sons Ltd is a 5th generation, family
run architectural and ironmongery business founded in 1888.  Based in Winchmore Hill, North London G Johns
has a large showroom which is open to the trade and public.  G Johns are full members of the GAI and work
on a wide variety of projects ranging from full hotel specifications to new
build properties and renovation projects. Offering a full scheduling service
and a tailored bespoke design service for any size project, G Johns work
alongside architects and interior designers from first specification at the
start of the project through to completion.

Jennifer Manners Design
Contact: Jennifer Manners
Tel: 020 3648 6865
Eml: info@jennifermanners.co.uk
Web: www.jennifermanners.co.uk
Jennifer Manners Design (JMD) specialises in crafting
exclusive, handmade rugs and soft furnishings for residential and commercial
interior designers and architects. The rugs tell a story in beautiful detail
and is brought to life by artisans in Nepal and India who have passed down
their craft through the generations. 

Tradelinens Ltd

Contact: Rebecca Duke
Tel: 01442 843769
Eml: enquiries@tielleloveluxury.co.uk
Suppliers
of high quality linens
designed for hospitality, interior designers, discerning consumers, and their
friends and families all over the world.
Marco Polo Décor Ltd
t/a Impera Italia
Contact:
Miro Balaz
Tel:
020 88305100
 Impera
Italia offer a curated selection of Venetian plasters, polished plaster and
high-end Italian decorative products. More than 30000
colours.

Talisman
Contact:
Louisa De Maria
Tel:
0207 731 4686
For
over 30 years, Talisman has offered a vision of another world – a place of
luxurious colour, a sense of theatre and peerless quality. Talisman's expansive
art deco store on New King's Road has become the go-to emporium for those in
search of exceptional design from the last three centuries.
Art et Floritude
Contact:
Emmanuel Lepeu
Tel:
07467 141 176
Eml:
emmanuel@artetfloritude.fr
Art
et Floritude is a French manufacturer specialising in high-end and bespoke
lighting sculpture. It offers a diverse and unique range of lighting fixtures
by combining centuries old techniques with the very latest technology.