You are here:
How to Choose an Interior Designer to Work with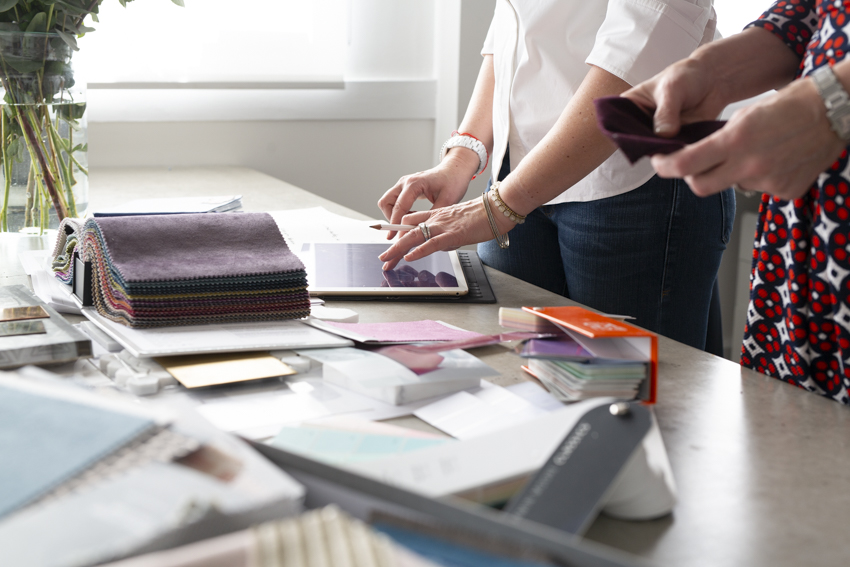 Whether you're working on one room, a whole house, or have a commercial project in mind, the right interior designer can help you achieve the very best outcome. Creating the optimum layout and selecting the materials, colours, fittings and lighting are vital to a project's success, but so too are the interior designer's project management abilities, budgeting skills and technical knowledge.
Where do I find an interior designer?
It's vital to use a qualified and experienced professional to design an internal space. To ensure you only consider interior designers who have met exacting criteria, look for membership of the BIID.
Not only do members of the BIID have to meet the entry standards, but they also have to undertake Continuing Professional Development in design process, practice and regulation. The title of interior designer – unlike that of architect, for example – is not a protected one, and therefore any individual could lay claim to it, but working with a BIID registered interior designer means you can be certain about an individual's professional skills.
You can search for BIID Registered Interior Designers, check an individual's membership, or complete a referral form to find a designer for a specific project via the BIID.
Should I work with a local interior designer?
Whether you're in London or outside, proximity will make meetings and site visits easy. If you're in the capital, working with an interior designer in London is a good option as there is so much choice. 
Outside of London? With less availability of experienced designers in some less densely populated areas, finding the right person can be trickier.  While it makes sense to limit the area of your search, make sure you are including a radius large enough to give you options. You can apply a search radius when you look for a BIID Registered Interior Designer.
What about the interior designer's style?
An interior designer will work to your brief, but when you're reviewing a designer or interior design practice's profile on the BIID site and their own website you're likely to see previous projects you're immediately enthused by, which will help you draw up a shortlist. This can be a good starting point for your discussions as you'll be able to point to looks, or specific aspects of a project, that inspire you.
You should also be able to see whether individuals or practices work on projects of a similar scale to yours, so you can go straight to likely candidates. The budget you have for the project is also vital, and past work will give you an idea about whether an interior designer tends to concentrate on the highest budget projects, for example.
How do I establish a good working relationship with an interior designer?
To find the right interior designer to work with be clear about your proposed level of input. You may have very definite ideas and want to be closely involved in every decision, or you might prefer to leave more to your interior designer day to day. Discussing your preferences will help you assess whether the partnership will be a happy and productive one.
It's important to talk about the timetable, too. If the project has a strict deadline, you'll need to share this with the interior designer to ensure your expectations will be met.
What else should I do to choose an interior designer?
A good designer will be able to put you in touch with previous clients, and you might be able to visit to see the completed work. Always make sure there is a clear contract and you'll need to understand the fee structure too. A BIID Registered Interior Designer will ensure you're clear about these aspects.
Setting out on a project is an exciting time. Use a BIID Registered Interior Designer and you can trust in their skills and experience and achieve outstanding results. You can also use the BIID referral form if you would prefer to have interior designers reach out to you.