You are here:
How to use social media to win clients
If you're not using social media to bring in new business, you're missing out. Find out how it can help your practice, where you should be, and what you should be posting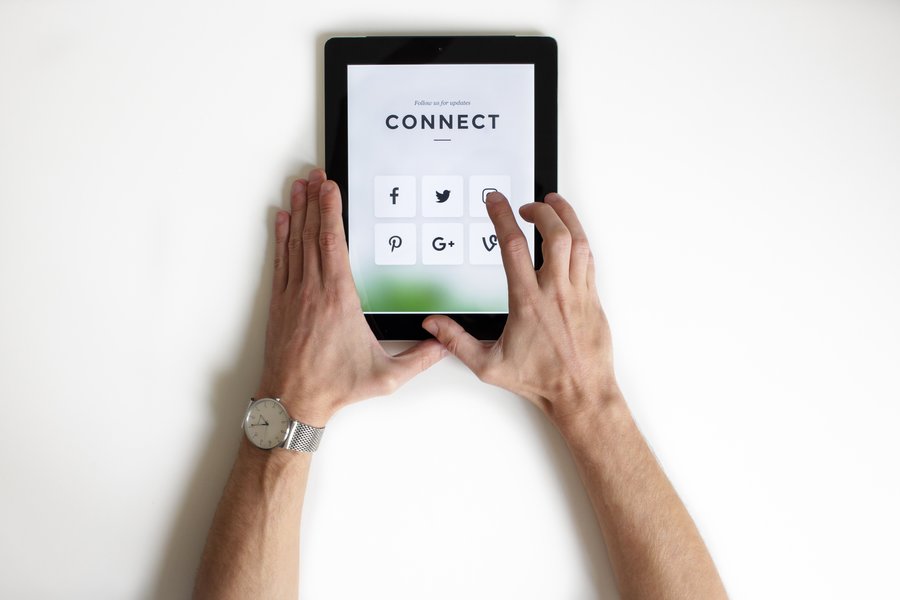 Social media offers lots of opportunity to promote your business. It lets you show your projects to a new and bigger audience and encourages new client contacts, it demonstrates your skills and expertise, and it enables you to interact with suppliers and fellow professionals in an additional way. But which social networks should you use? And how much time should you spend on it? We're here to help.
Which social networks should you be using?
Consider using Instagram, Twitter and Facebook to get your practice seen on the most popular networks. If you were to pick only one, Instagram might be your choice because it's so visual. However, it's perfectly possible to post the same image and words on all three – although you may need to edit the copy for length – so using them all isn't three times as much work and will expose your work to different audiences.
If you have the time, you could also consider Pinterest, where you can create boards that combine your own images with other people's to provide inspiring or problem-solving selections.
Bear in mind that social network fashions change, so do follow the latest news stories on where the traffic is and adapt the networks you use over time as necessary.
What should you be posting on social media?
Completed rooms or spaces make ideal images for social media. Your posts will have much more value if you write about a photo, so don't neglect this aspect. Chapter and verse is not required – and realistically isn't going to be read – but a summary of the challenge of a particular space and how you met it works well.
It's also a good opportunity to credit key products and their suppliers using their social media handles (that is @whoever) on the network to which you're posting. As well as being in the 'sharing' spirit of social media, this can get you re-posts and likes, and will encourage your contacts to follow you.
It doesn't just have to be finished projects you show off. Mood boards, work in progress, something you've seen that inspires you… People appreciate getting an insight into the process and where you find ideas. Behind-the-scenes posts assist in creating a relationship that feels more personal, which can encourage potential clients to get in touch.
Don't forget to use hashtags on your posts. They'll act as signposts so prospective clients can find you. Think things like #kitchen or #Victorian as well as #interiordesign #interiorinspiration and so on.
Facebook and Twitter will allow you to post more than one image along with your words. You may want to include different angles of a room, perhaps, or a closer-in detail, but don't go over the top – a single image can often be as strong,
How should you send people to your social feeds?
It's important to add links to the social networks you use from your website. Send out a newsletter?Include links on here, too. Introduce them with a call to action. For example: See all my latest projects via …
Add your social handles to your email sign-off as well. Even if a potential client chooses not to work with you at this point, following you via Instagram or elsewhere could put you ahead of the crowd when they do commence a project.
How frequently should you post on social media?
Time posting is time away from projects, so a good strategy to ensure it doesn't eat too heavily into your hours may be to set yourself a target. What's key is to post regularly, and you'll know if a post a day, for example, is too onerous, whereas two or three times a week would be achievable.
The best advice? Start with fewer posts and, if it takes less time than you thought, switch to doing more. Above all, be consistent because a feed that starts off with very frequent posts and is then neglected for weeks at a time is off-putting.
What's the etiquette on social media?
You'll want to follow other interior designers as well as BIID and the professional bodies that intersect with your practice. Company feeds – fabric houses, furniture suppliers, flooring specialists and so on – should be on your list, too. Don't forget to keep checking who's following you, and follow back those who are relevant or inspiring.
Make sure you're liking, commenting on and re-posting other people's content that's relevant to your practice. You can respond in one of these ways to both posts that are directly relevant or those that are more tangential: a landscape photograph with colours that inspire you, for instance. Feeds that are merely promotional, however well done, aren't in the generous spirit of social media.
Do check your social networks for comments regularly, and try to make time to answer questions as well because personal contact is an expected part of the experience. Of course, it does sometimes happen that a concern or complaint is raised this way. It may be far from legitimate and it could sound more serious than it should be aired this way, but replying as quickly as possible and then taking the discussion to direct message, email or phone is the safest way to deal with these.
Whether or not you're a fan of social media yourself, remember that this is where many people's attention is focused for much of every day, so running feeds for your practice is a powerful way to reach potential clients and make contacts. Follow the golden rules of posting regularly, signposting your content well, and acting in the social media spirit, and you can find it a useful way to grow your business.
Make sure your online presence is effective all round. Use our guide to creating a website that works for your business
Like the idea of seeing your work in magazines and on websites? Find out how to work with journalists
Fine tune your social media skills with our Social Media for Designers workshops. Available at beginner and intermediate level.