You are here:
Registered Interior Designer®
Emmanuelle Sirven
Emmanuelle Sirven Ltd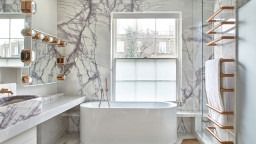 Profile
Precision, Elegance, Praticality & Uniqueness . A Modern & Refined approach to Luxury
With 22 years of experience world wide and a double degree in Interior & Spatial Design from France and London, Emmanuelle Sirven started her career in Paris and after 16 years, came back to London more than 6 years ago now. She ran one of the most famous practice in Paris, dealing with superb projects such as 5* hotels, beautiful homes, high end offices head quarters. She now develops her design from London with the same precision & expertise in Private & Publics spaces.
From an international family & background, she lived between Paris and London and spend her summers in Spain since she was a child. This allows her to speak & work in the 3 languages with a lot of ease and it developed her curiosity, eagerness to discovery and ability to understand the others. Emmanuelle works with extreme care & professionalism, she is a very good listener and always making sure that she achieves the best result for her clients. Their satisfaction is her ultimate goal. If we had to describe her work, we would put forward:
her recognised talent for details & the use of space and light
her wild field of expertise
her great ability to listen and understand her clients
her ability to adapt to very different projects in style & size