You are here:
Registered Interior Designer®
Garry Meakins
Garry Meakins Studio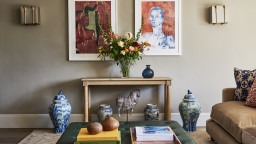 Profile
Garry Meakins Studio is an Interior Design Practice based in the Cotswolds. We work with individual clients and businesses throughout the UK & Europe to create original interiors, furniture, lighting and products.
HOW WE WORK
First and foremost, we listen. In fact we have a discussion. At the core of every project is a brief that is the touch paper. During the briefing stage understanding the clients history, ethos and goals is critical. Enhancing this brief is our role.
Communicating our design is important. Very important. As a project develops, we must accurately and clearly communicate our thoughts to the client. Running side by side, our methods of communication are verbal, written, visual and numeric. Choosing the best method allows clients to commit with ease, not become overwhelmed and ultimately be excited to see the outcome.
In equal measure we believe in:
CREATIVITY Each brief is unique, so should be the outcome.
DILIGENCE Without diligence creativity is an un-tameable beast.
EXPERIENCE Without experience we cannot be diligent nor can we implement creativity.