You are here:
Registered Interior Designer®
Martin Nealon
Angel Martin Interiors Ltd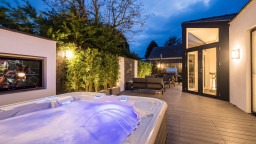 Profile
Our Philosophy Our interior design philosophy is based on the belief that every client is an individual and as such the interior concept we produce should be tailored specifically to their needs and aspirations. All too often a design practice will interpret the client's wishes through a filter of their own perception which results in a house style that overlays the true nature of the project. By spending time with our clients, listening and advising based on our wealth of experience we are able to create a truly unique interior that will capture their imagination and offer a lifestyle change that mirrors their aspirations. The function of a space and the aesthetic appeal are both vital elements of any design. Our role as your interior designer is to blend both these aspects seamlessly where one becomes a natural function of the other. The beauty and elegance of the design should be inspiring whilst the functional aspects sit quietly in the background serving your every need. Whilst paying homage to the zeitgeist of current trends to make the interior relevant to the fashions of today we are aware of the need to create a timeless aesthetic. Truly beautiful interiors should transcend the limitations of current fashion and stand out as unique expressions of who we are. The way we live today, as expressed by your new interior, can be internalised as a way of life that feeds the soul and externalised as an expression of who you are. Attention to detail, quality and craftsmanship will always form the cornerstone of any interior and as such we go to great lengths to ensure that every aspect of your interior is designed with precision and the artisans we entrust to bring our ideas to life are trusted time served professionals. Angel Martin have been producing interiors for over thirty years. We combine our creativity and experience to offer a truly creative design solution that will capture our your imagination and ultimately produce a visually stunning interior.