You are here:
Registered Interior Designer®
Sue Timney
Sue Timney Ltd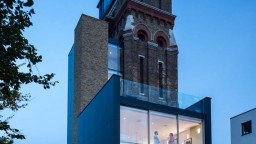 Profile
Sue Timney, the award winning Interior Designer has worked in Britain, Europe, Japan and the USA for over 30 years creating interior projects that celebrate her own brand of exotic classicism. She served as President of the British Institute of Interior Design (BIID) from 2012 – 2014, and is now a director.
The Sue Timney interior design and consultancy practice has a team of ten designers, with interlocking skills and also has an external network of highly experienced specialists. The Timney team work on residential, commercial and exhibition projects from a conceptual stage of interior architectural design through to fitting and furnishing interior specifications. The strength of her practice lies in its disciplined style of creative thinking and her unique approach to visual problem solving. Timney's design solutions often incorporate specialist product and surface finishes, developed from her early research and developments as a sculptor and textile designer for the Timney-Fowler brand.
Sue's work has been exhibited at the Victoria & Albert Museum for four consecutive years since 2010. She is an Honorary Fellow and Visiting Professor of the Royal College of Art and a consultant for television.