You are here:
What Virtual Reality Brings to Interior Design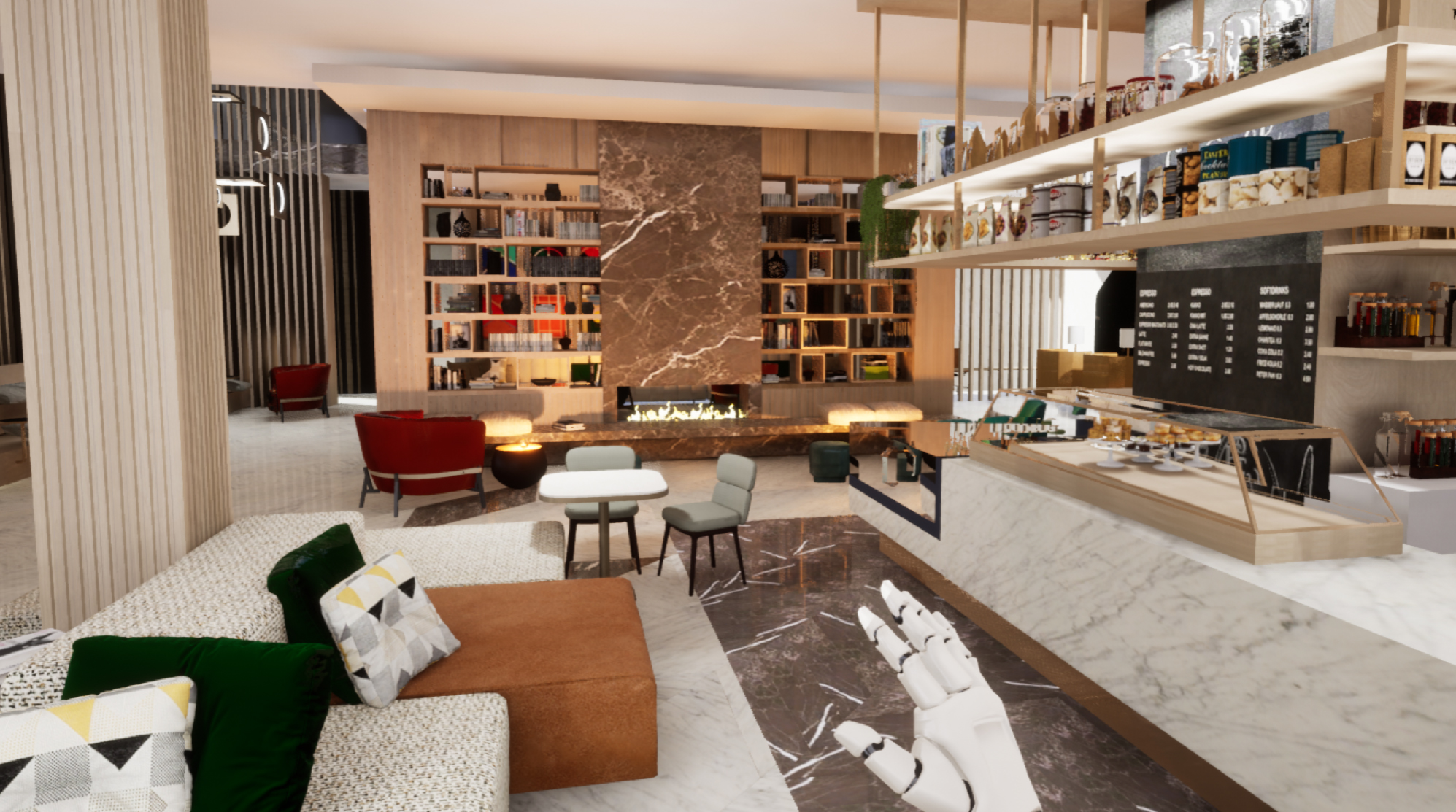 Virtual reality (VR) might make you think of gaming and entertainment, but have you considered the benefits to your professional life? After all, for some clients, visualising a completed room scheme, home, or building interior can be challenging even with plans, drawings, CGIs, materials, and more to look at.
With VR they don't have to make the mental leap, though. Instead, your clients can put on goggles and they will be transported.
Of course, it's not just those who aren't skilled at visualising, or who aren't familiar with the possibilities of interior design, who could gain from the use of VR. Your introduction of the technology could benefit even the most savvy commissioner of interior design services, giving your practice an edge and bringing repeat customers.
Using virtual reality in interior design
Being able to see and walk through a 3-D replica by donning a headset sounds novel, but it's definitely more than just a new experience. Allowing clients into a room, other space, or whole building can allow them to appreciate aspects of a project they don't take in from other visual aids – or from your descriptions.
There's an emotional side to presenting designs this way, too. Being able to see and walk through a room can excite clients about the project in a way that two or even three-dimensional representations can't, so they're both convinced by the design and committed to it.
Benefits of virtual reality for an interior design practice
VR can be a time-saver in the initial stages of a project. Showing clients a design this way can avoid the need for lengthy explanations as part of a presentation because they can actually see what you're talking about.
It could also smooth the process of design revision and feedback, as well as avoid changes further down the line that arise because something hasn't been well understood, or the translation to three dimensions prompts fresh thoughts on the clients' part. With virtual reality, they have already seen and experienced the new spaces.
Another upside? Once contractors are on site, VR can help them be fully cognisant of the design, too.
When it comes to commercial projects, VR can be valuable because it allows the client to more easily bring their professional experience into play, checking that a restaurant design allows waiting staff to move around with optimum efficiency, for example.
VR could also be advantageous when you're working with other professionals on a major project. With all parties able to get together virtually, fewer meetings and quicker decision-making can be the results.
But it's not just clients and fellow professionals who could benefit from the use of VR in your practice. The ability to (virtually) enter a design and check it feels and works as you intended could be a real boon.
Case study: MKV Design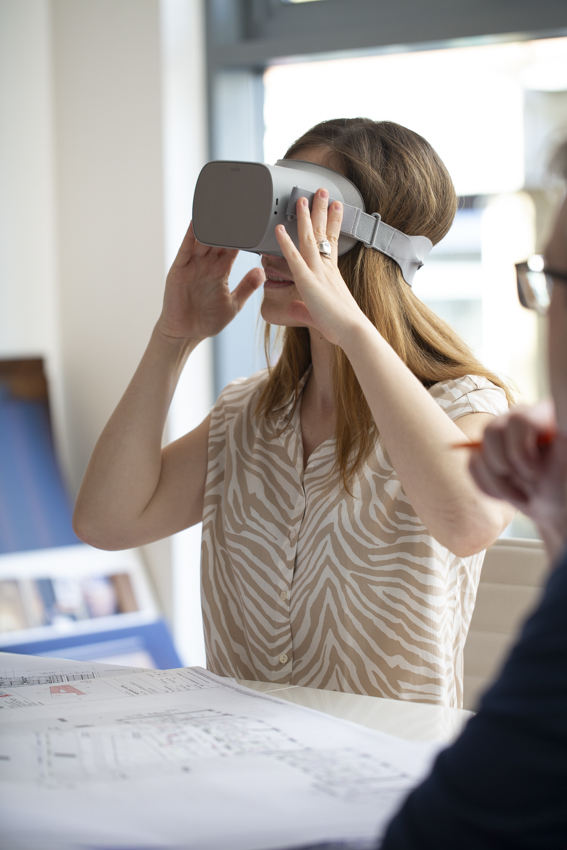 International practice MKV Design recently began to use VR. 'We launched the virtual reality tool six months ago and we have already used it for two major presentations, mainly for public areas,' says Head of Visualisation Matteo Alfonsi.
When a customer puts on the headset, they see a three-dimensional image of their project in 1:1 scale. 'It can be an actual explorable 3-D scene or a 3-D, 360 degree panorama,' he says.
Using VR has definitely made an impact on MKV's clients. 'I think everyone is taken by the reality of this kind of presentation,' says Matteo.'What virtual reality offers is a full immersion into the actual space so instead of looking at static imagery, customers are part of it and experience spaces with the same effect as being in the final product.'
MKV's experience so far has been that VR works better for small and medium-scale interiors. 'Because the resolution of the headset is not yet very sharp objects that are too distant will blur more,' Matteo explains.
Clients' responsiveness to the designs has definitely been enhanced by VR. 'Looking at the project inside virtual reality significantly increases the comprehension of the space to the smallest detail since you see it at the real scale with the real proportions,' says Matteo.
And VR has brought an extra dimension to client interactions. 'We are finding that with a VR presentation customers do not just look passively at spaces but start experiencing them on a totally different level and this has a significant psychological effect on them,' says Matteo.
Want to get the word out about your practice? Find out how to work with journalists to promote your business