You are here:
Registered Interior Designer®
Nick Sunderland
NS Interiors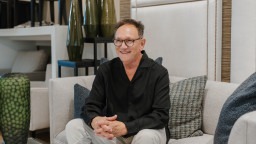 Profile
NICHOLAS SUNDERLAND INTERIORS
Nicholas Sunderland Interior Design was established in 2001 and quickly became recognised as one of the industry's leading Design Consultancies. As a registered Interior Designer with the British Institute of Interior Design (BIID), and a Professional member of the Society of British and International Design, (SBID) his credentials are of the highest standard.
Nicholas is also a CPD assessor for the BIID confirming only the best suppliers are recommended to the industry. Nicholas is also an external adviser for the validation of the Portsmouth University MA Interior Design Course in partnership with Cambridge Education Group (CEG). His experience and training in the Far East of Classical Feng Shui enhances his design status and creates an East-West style subtle in its approach.
The client list is extensive in UK and international markets, from young couples to world leaders of industry, politicians and heads of state. Award-winning style, bespoke interiors, full renovations, interior fit-outs and furnishings are managed with ease. Equally, projects with more modest budgets are dealt with to the same standard but tailored to your individual brief and target funding. Nicholas handles all projects personally and clients have direct access during working hours.
Each interior design is tailored to the individual requirements, style and budget of the client from a full interior to a single room, and the project always receives the same attention to detail. Feng Shui consultations on a personal basis are also available on request.
As part of the service, NSI manages each project from the initial meeting through to completion, working with a team of highly skilled craftsmen. We have an outstanding team of associate consultants that can be called upon as required, including quantity surveyors, architects, approved contractors, lighting designers and engineers.
Communication, quality of work and attention to detail are always the most important parts of the process, ensuring client needs and expectations are achieved.