You are here:
British Institute of Interior Design Homepage
Introducing

Our Collective
Take a look at our members and their work
Every member featured here has met the rigorous selection process to become a BIID Registered Interior Designer®.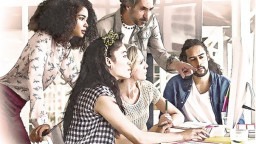 Equality, Diversity, Equity, and Inclusion (EDEI) Webinar
27th January 2022, 11.00am - 12.00pm
This introductory webinar explores the key themes of equality, diversity, equity, and inclusion. It includes analysis of the key themes and what they mean in practice. It includes an overview of equalities legislation, explores the barriers faced by equalities communities and groups and provides an opportunity to embed the course themes into practice.
Useful resources
Guides and Information to help you run your interior design business
We work with our members, partners and a network of experts and specialists to provide regular resources to enable you to improve your professional knowledge, help you understand the important new legal and regulatory changes and help you run your business better.
BIID Members talk about why they joined and how it has benefited them.